Articles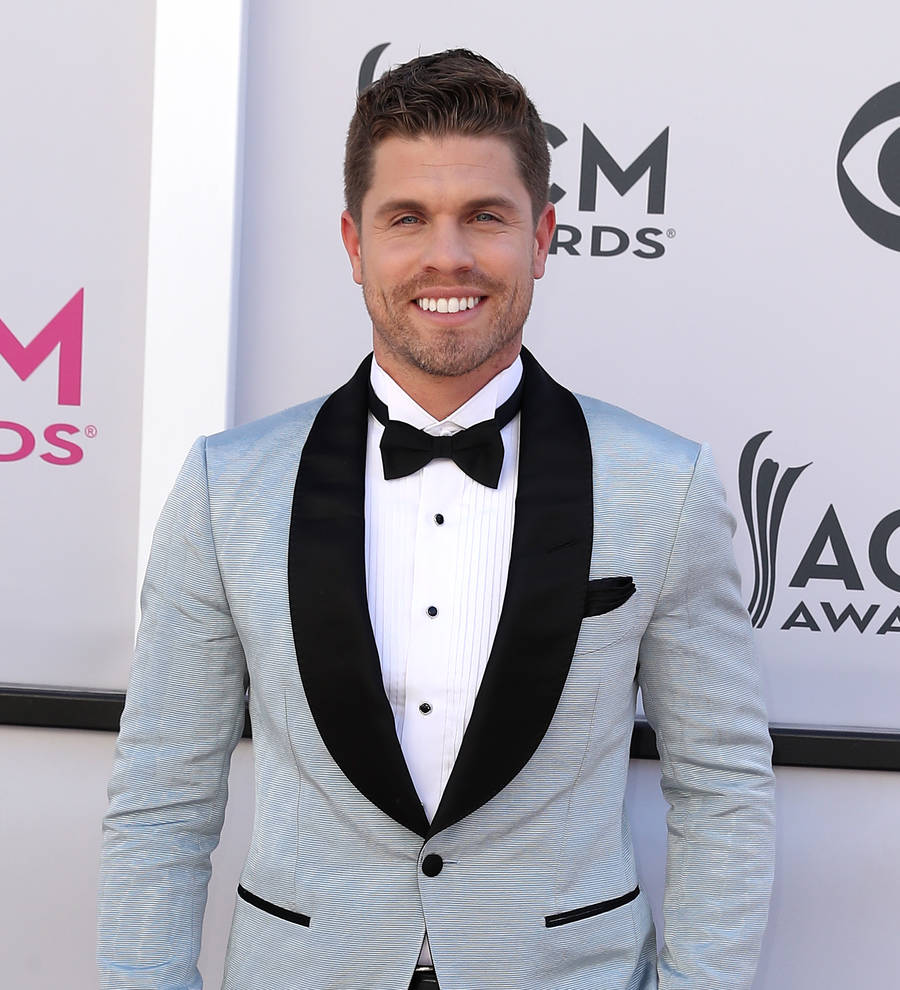 Dustin Lynch plays down anniversary celebration with Kelly Osbourne
Singer Dustin Lynch has laughed off reports suggesting he has finally confirmed his rumored romance with Kelly Osbourne after celebrating their one-year anniversary on social media.
The unlikely pair first met a year ago at the Stagecoach Country Music Festival in Indio, California, and they have been fueling claims of a relationship ever since by posting cheeky snaps online, with Kelly referring to Dustin as her "boyfriend" in one upload last May (16), and the country star dedicating a song to the rock offspring during a concert in Virginia in June (16).
Dustin has repeatedly insisted they are just good friends, but on Tuesday (05Apr17), they sent the gossip mill into overdrive after appearing to mark one year together with a date night, posting pictures of the rumored couple blowing out a candle in a cake.
"With my boo @dustinlynchmusic #celebrating our first anniversary!" Ozzy Osbourne's daughter captioned a brief video clip of the sweet moment. She added the hashtag "#TheOddCouple", along with emojis of a purple heart, a bottle being popped, and a pair of red lips.
Dustin shared a similar image of the two stars on his Instagram page, and wrote, "Shhhhh... #oneyear".
Many fans took the anniversary acknowledgement as confirmation of the couple's romance, but Dustin maintains the playful posts are all part of a big tease.
He told Entertainment Tonight they were simply celebrating their "friendaversary", and wanted to have a little more fun with their followers online.
However, Dustin, 31, has nothing but good things to say about his close pal: "She has one of the best personalities and sense of humors of all time, and makes me laugh like crazy," he smiled. "I think I make her laugh because I'm so backwards of what she's used to out here. We love laughing together, having a good time picking on each other, giving each other a hard time."
And he fully approves of Kelly, 32, referring to the pair as "#TheOddCouple", because he would never have thought they would get along so well.
"We are pretty odd together aren't we?" Dustin laughed. "I think she kind of hit the nail in the head, the odd couple. I mean, I'm from Tennessee - a small town - and she's the daughter of the Prince of Darkness (Ozzy)."
While Dustin insists he is still "single and ready to mingle", he admits his busy schedule leaves little time to have much of a social life, but adds, "(But I'm) always mingling!"