Articles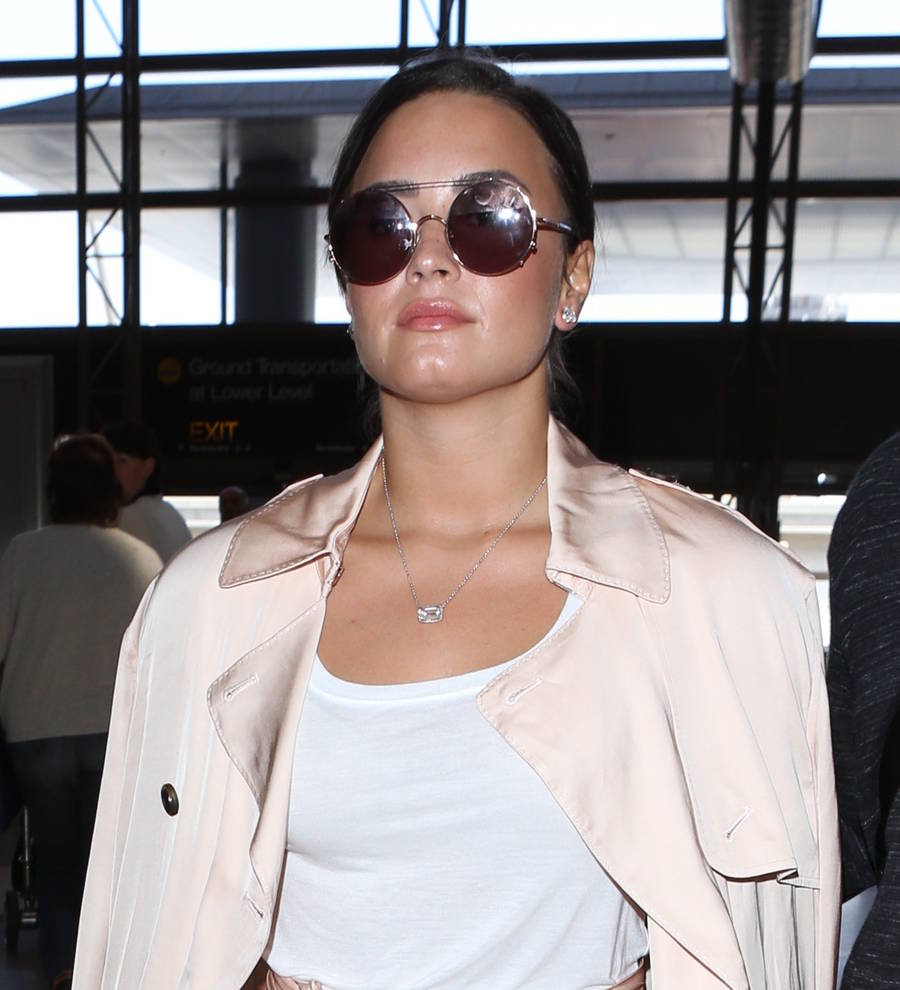 Demi Lovato's home targeted by suspected burglar
Police were called to Demi Lovato's Los Angeles mansion on Tuesday night (11Jul17) after a suspected burglar was spotted on her property.
The singer was in Boston, Massachusetts promoting her new single Sorry Not Sorry when the criminal, dressed in all-black, struck.
According to TMZ.com, the man managed to scale a security gate outside Demi's Hollywood Hills home just before midnight, and used a ladder to climb up onto a balcony.
However, his movements were thwarted by the pop star's dogs, who began barking loudly at the intruder, alerting the live-in house manager to the suspicious behavior.
The manager spotted the stranger peering through Demi's bedroom window, and promptly called the cops, but the unidentified man had left by the time officers arrived to investigate.
The Cool for the Summer hitmaker, who purchased the luxury pad last September (16), has yet to comment on the incident.
It's the latest in a spate of security scares at celebrities' Los Angeles homes - in May (17), Creed star Michael B. Jordan and Kourtney Kardashian's ex-boyfriend Scott Disick both had their places broken into and valuables stolen, while other recent burglary victims include singer Alanis Morissette, Shameless star Emmy Rossum, and rapper Nicki Minaj.
Demi will be away from home for a little while longer - she kicked off the Sorry Not Sorry House Party Tour in Boston on Tuesday, when she teamed up with officials at local radio station KISS 108 to stage a special performance at a rented private residence. The gig also featured a special appearance by football star Rob Gronkowski, who plays for the New England Patriots, with Demi even wearing a team jersey bearing his number.
"The Boston #SNSHouseParty was out of control!!!" she posted on Twitter after the bash. "Thanks for rolling in with me like a champ @RobGronkowski @Kiss108".