Articles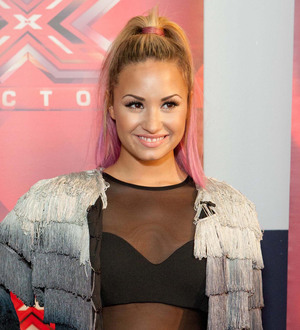 Demi Lovato: 'I'm not dating One Direction's Horan'
Singer-turned-reality TV show judge Demi Lovato has dismissed reports suggesting she and One Direction pin-up Niall Horan are an item, insisting she has no time for romance.
The new X Factor mentor has been linked to the Irish star for weeks and now she has batted away the speculation, insisting she considers the singer nothing more than a "really good friend".

She says, "He's really sweet and he's one of my really good friends now.

"I am single at the moment and I plan to be for a long time, because I need to focus on my career and myself and my well-being before I think about getting in a relationship."

Lovato, who joined Britney Spears as one of two new judges on the TV talent show earlier this year (12), is still keen to avoid any emotional turmoil after spending the end of 2010 and the beginning of 2011 in a treatment center after suffering a breakdown, and she admits she can't even consider a romance as she copes with the drama of judging wannabe stars on The X Factor.

She tells The Hollywood Reporter, "I didn't think it would be this challenging. Saying no to people is really hard.

"Emotionally, it messes with you a little bit. If you say no, what if that was their only shot and you let them go when they weren't really that bad?"