David Hasselhoff performs at daughters' show
Written by . Published: August 22 2011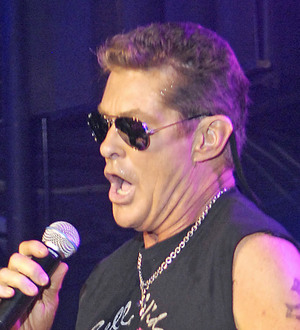 David Hasselhoff boosted his daughters' bid for chart success in the U.K. by joining them on stage at a London gay club.
The Baywatch star's offspring Taylor-Ann and Hayley are currently on a promo trek of Britain to boost awareness of their group Bella Vida's debut single Kiss Kiss Me Bang Bang.
The pair donned saucy outfits at the U.K. capital's G-A-Y nightspot on Saturday night (20Aug11), and gave fans a surprise treat by introducing their famous father on to the stage.
And David Hasselhoff gave a nod to his former co-star Pamela Anderson - by gyrating around three transvestites wearing the blonde bombshell's iconic red swimsuit while singing a collection of his own tracks.