Daniel Radcliffe started dating co-worker when Harry Potter wrapped
Written by . Published: August 20 2011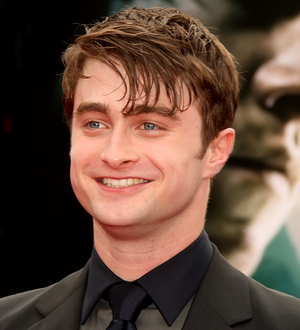 Daniel Radcliffe waited until the end of the Harry Potter franchise before asking out a production assistant - because he feared it would be "unprofessional" and "cause problems" to date a co-worker.
The actor met Rosanne Coker, a fellow Brit, while shooting Harry Potter and the Half-Blood Prince in 2007, and they continued to work together on the final two boy wizard movies, The Deathly Hallows Part 1 and Part 2.
But they waited until shooting had wrapped before they began their romance, according to Rosanne Coker's father Malcolm.
He tells Britain's Daily Mirror, "They are a really nice couple but only got together after the latest Harry Potter film had finished filming because they thought it might cause problems.
"They worried it might be unprofessional because he was playing the main character in the Harry Potter film and they both decided it was best to wait."
Last month (Jul11), Daniel Radcliffe revealed he had been secretly dating, but refused to name Rosanne Coker as the woman he was "very much in love with".