Articles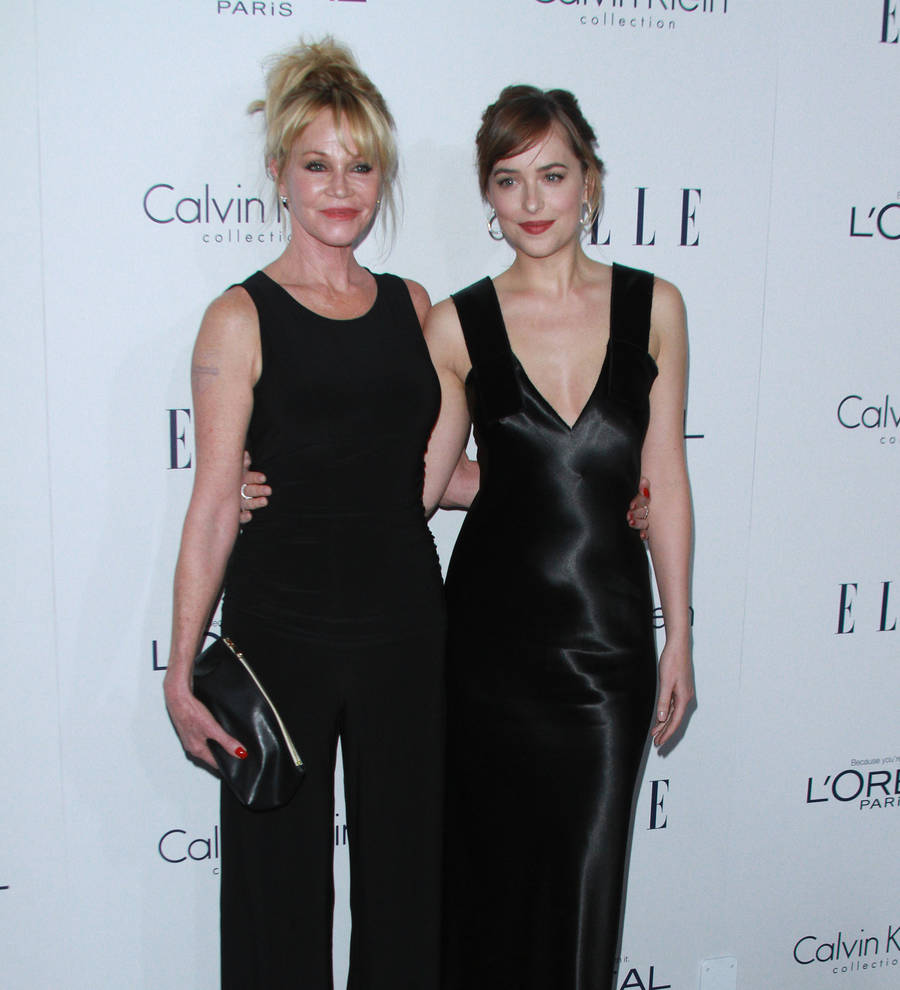 Dakota Johnson pays tribute to actress mom in new Fifty Shades sequel
Actress Dakota Johnson has urged fans to keep an eye out for a "little surprise" tribute to her mother Melanie Griffith in the forthcoming Fifty Shades Of Grey sequel.
Dakota reprises her role as college graduate Anastasia Steele in the second film adaptation of E.L. James' raunchy novels, and this time around, she reveals she was able to work in a scene paying homage to her actress mom.

However, the 27-year-old, whose father is Miami Vice star Don Johnson, fears Melanie may never see the tribute because her parents are unlikely to watch their daughter strip off again in Fifty Shades Darker.

"There is a little surprise moment especially for my mom in this movie, which I can't share... because I don't want to spoil it," Dakota told U.S. breakfast show Today, "but she won't ever see it! Maybe she'll see this one specific little clip..."

Asked if it was an homage to her mom, she nodded, and explained she "thinks" people will get it when they watch the film, adding, "I hope so!"

Dakota didn't share any further hints about what the tribute scene may include, but Hollywood veteran Melanie is famed for her roles in movies like Working Girl and Lolita.

Meanwhile, the young actress admits shooting sadomasochistic sex scenes with Jamie Dornan, who portrays leading man Christian Grey, in the new film was a little less nerve-wracking the second time around.

"It's never really easy, but it was definitely not completely uncharted waters, and Jamie and I, having known each other for a long time now, we have a level of comfort with each other and trust," she explained. "As uncomfortable as it is to do scenes like that anyway, we probably figured out the best possible way to do it."

Director James Foley takes over from original filmmaker Sam Taylor-Johnson for the remaining instalments in the Fifty Shades of Grey trilogy, and decided to shoot Fifty Shades Darker and Fifty Shades Freed back to back last year (16), which Dakota confesses proved challenging at times.

She shared, "We spent six months shooting both the second and the third film, and on some days we would shoot (scenes for) the second and the third film (at the same time), which was very confusing! It's just a lot of mental (gymnastics)..."

Fifty Shades Darker, which also stars Kim Basinger, is set for release next week (begs07Feb17), while the second sequel will hit cinemas in early 2018.