Articles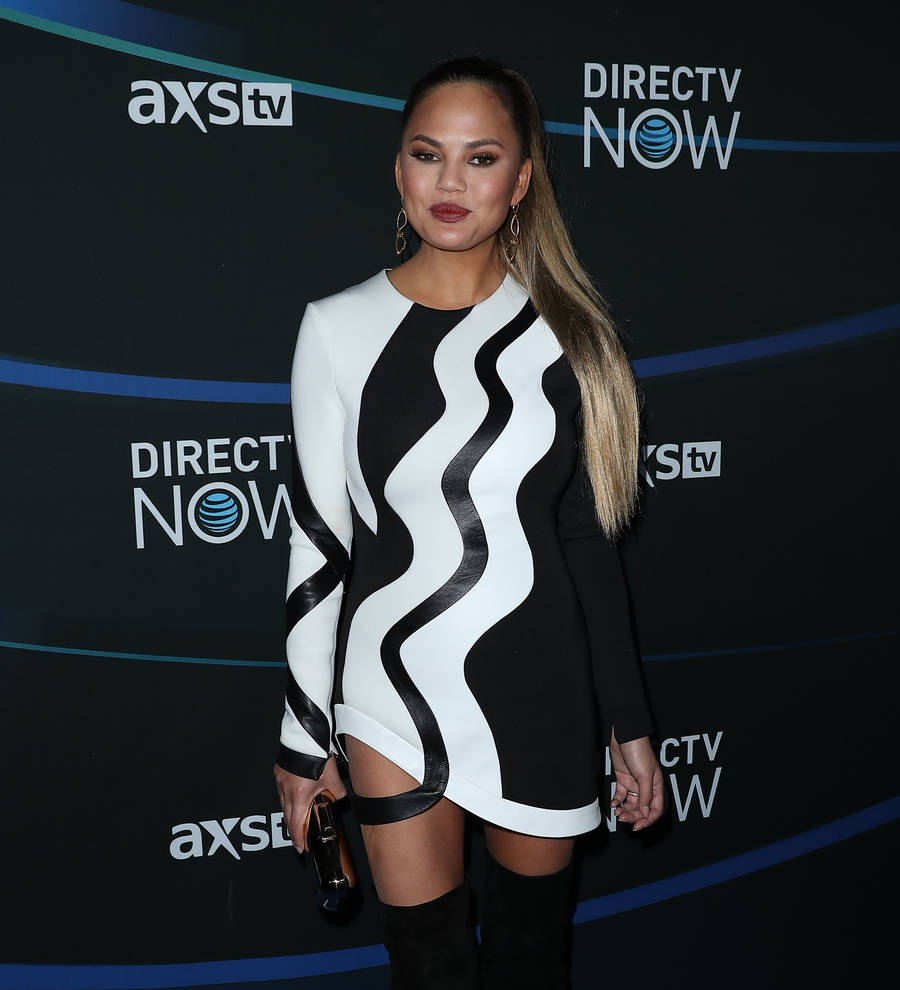 Chrissy Teigen escapes uninjured after hit and run accident
Chrissy Teigen escaped injury when she was involved in a minor car crash on Tuesday night (07Feb17).
The 31-year-old model wife of singer John Legend was the passenger in the vehicle that was hit at around 7.30pm in Hollywood, according to E! News.
Law enforcement sources added to the outlet that an "unnamed suspect was arrested by Hollywood division on misdemeanor hit and run" charges.
Chrissy has yet to address the crash on her social media pages.
The incident came after what appeared to be a cheerful day for the Lip Sync Battle beauty. Taking to her Snapchat in the afternoon, Chrissy shared a photo of herself as a youngster, comparing the picture to her 10-month-old daughter Luna.
"Tell me that doesn't look like Lu, Lu," she said. "But that's me. That's mama."
Chrissy is already enjoying a successful year having recently made it into the Sports Illustrated Swimsuit Issue, marking one of the model's first major shoots since she welcomed daughter Luna.
"It's been a while since I've done anything swimsuit," Chrissy said. "I haven't shot since baby. But of course, you know that (editor) MJ (Day) and everyone at Sports Illustrated in general is going to embrace your body no matter what's happening and embrace the changes."
Chrissy and Luna will soon be able to add some other strings to their bows, after John recently revealed the duo will be joining him on his upcoming Darkness And Light tour.
He told fans of the development in a Facebook Live chat, when answering a fan question about how he balances fatherhood and artistry.
"The awesome part of this tour is my family is coming along," he said. "This'll be Luna's first tour. She'll be there, so I won't have to spend a lot of time away from my family. That's the subtitle of the tour: Darkness And Light Tour: Luna's First Tour."