Articles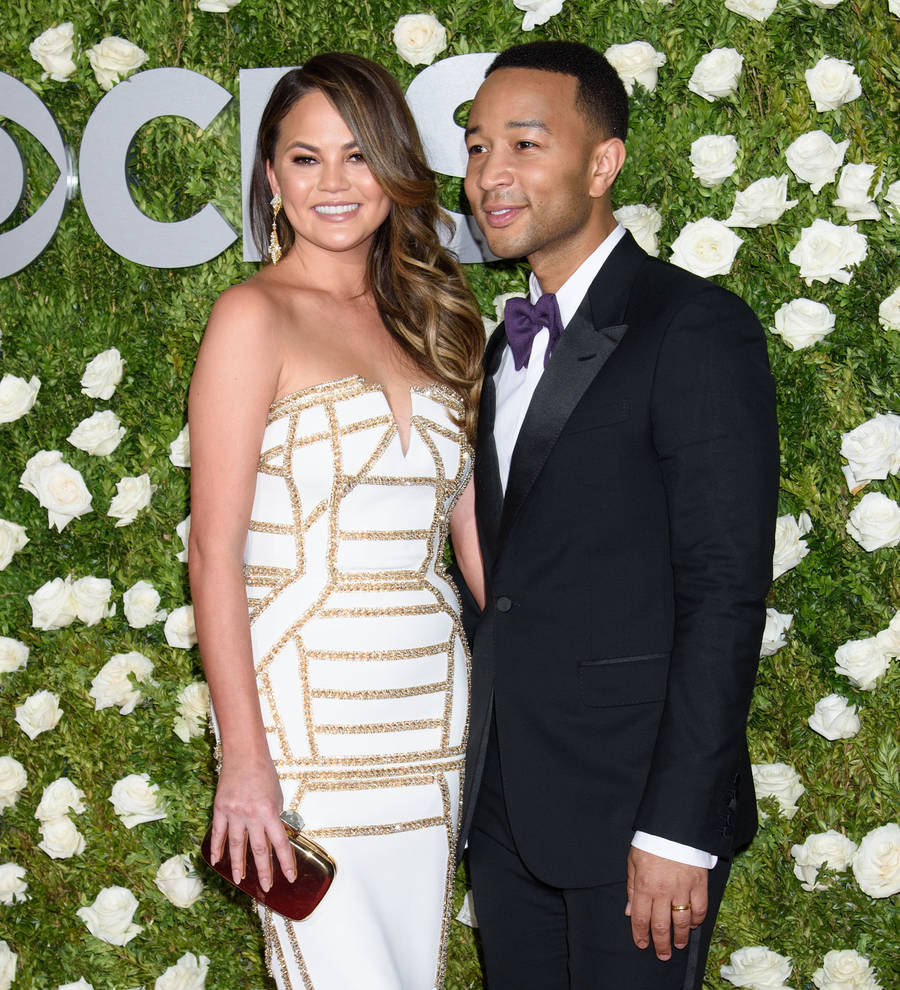 Chrissy Teigen bares a boob onstage at husband's New York gig
Chrissy Teigen gave fans of her husband John Legend an eyeful during a show in New York on Tuesday night (27Jun17), when her breast popped out of her dress during a romantic moment onstage.
The model joined her man as he sang Slow Dance during his concert at The Theater at Madison Square Garden, and quickly realized that opting not to wear a bra under her loose-fitting black dress was a bad idea.
As she danced with John, she exposed her left boob, prompting fans near the stage to cheer.
Giggling Chrissy, who is known for her penchant for going bra-less, covered up with a hand and readjusted her dress before grabbing the microphone from her singing husband and saying, "Sorry".
The embarrassing moment was caught on camera by many audience members and one, Kenneth Razon, posted it online, captioning the video: "The best night ever! Thank you!!! @chrissyteigen @johnlegend."