Chenoweth hurts back in fall
Written by . Published: August 19 2011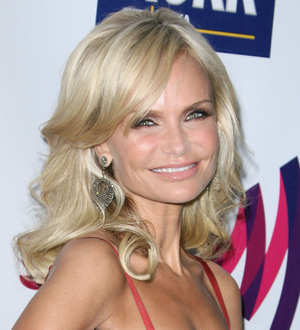 Actress Kristin Chenoweth is nursing a sore back after falling down stairs on Wednesday (17Aug11).
The Glee star slipped and landed heavily, and although Chenoweth's heavily bruised, she's just thankful not to have broken any bones.
In a series of posts on her Twitter.com page on Thursday night (18Aug11), she writes, "Fell down concrete stairs yesterday. Black and blue and sore. Nothing broken. Muscles are seized but I'm ok! I did the banana peel and fell down the rest on my back."