Articles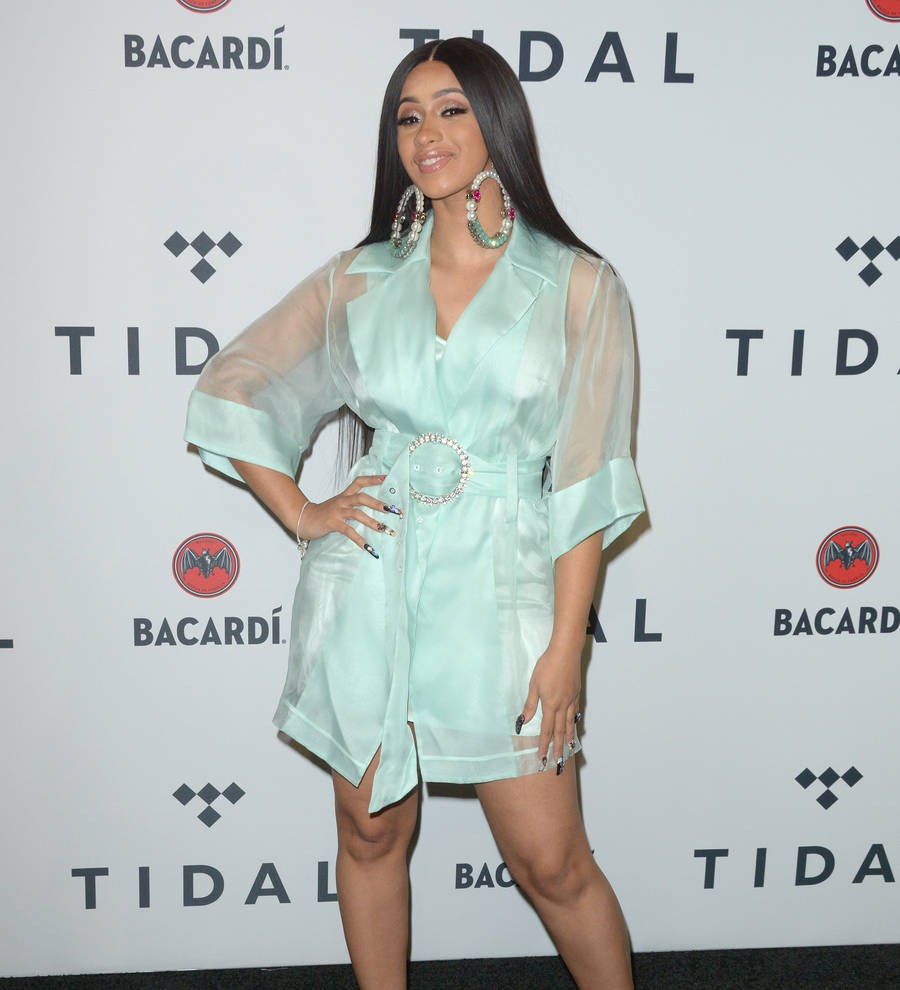 Cardi B's rap name inspired by alcohol brand
Cardi B has revealed she was inspired to name herself after an alcohol brand like her sister.
The Bodak Yellow rapper appeared on The Tonight Show Starring Jimmy Fallon on Wednesday (20Dec17) and explained the origins of her now famous nom de plume.
In an hilarious interview, Cardi, real name Belcalis Almanzar, explained that she was prompted by her sister Hennessy, to rename herself after an alcohol brand.
"You know what, my sister name is Hennessy, so everybody used to call be Bacardi," the 25-year-old rapper told Fallon. "Then it was my Instagram name, Bacardi, Bacardi B, but for some reason, my Instagram kept getting deleted, and you know what I think it was Bacardi (the alcohol company) that had something to do with it. So I just changed it to Cardi B."
Cardi, who looked glamorous in a green satin, fur-trimmed jacket for the interview, had Fallon in stitches as she discussed her rise to fame, her holiday plans, and why she recently vowed in a tweet she wouldn't be giving any adults Christmas presents.
"Because you wanna know something, everybody that I know got kids and that's just a lot of kids," she laughed. "And I got God kids out of nowhere - once you start making money everybody want you to be their kids' godmother."
While Cardi has no plans to buy adult gifts, Fallon pointed out that she was given a stunning $500,000 8-carat diamond ring engagement ring by her fiance Offset, of rap group Migos.
"But you did get a beautiful gift. You got a wedding ring from your fiance - Offset," he said. "Brrrrr!" Cardi comically responded.
The rapper, who is dropping her new song Bartier Cardi with 21 Savage this Friday, admitted she had no idea he planned to propose to her - Offset got down on one knee during Power 99's Powerhouse concert in Philadelphia in October.
"He was always like, 'I'm going to marry you, I'm going to marry you,'" she smiled. "I knew he was going to give me a very expensive gift because he wasn't there for my birthday, but I thought he was going to give me like a watch or something - he just went out his way."