Articles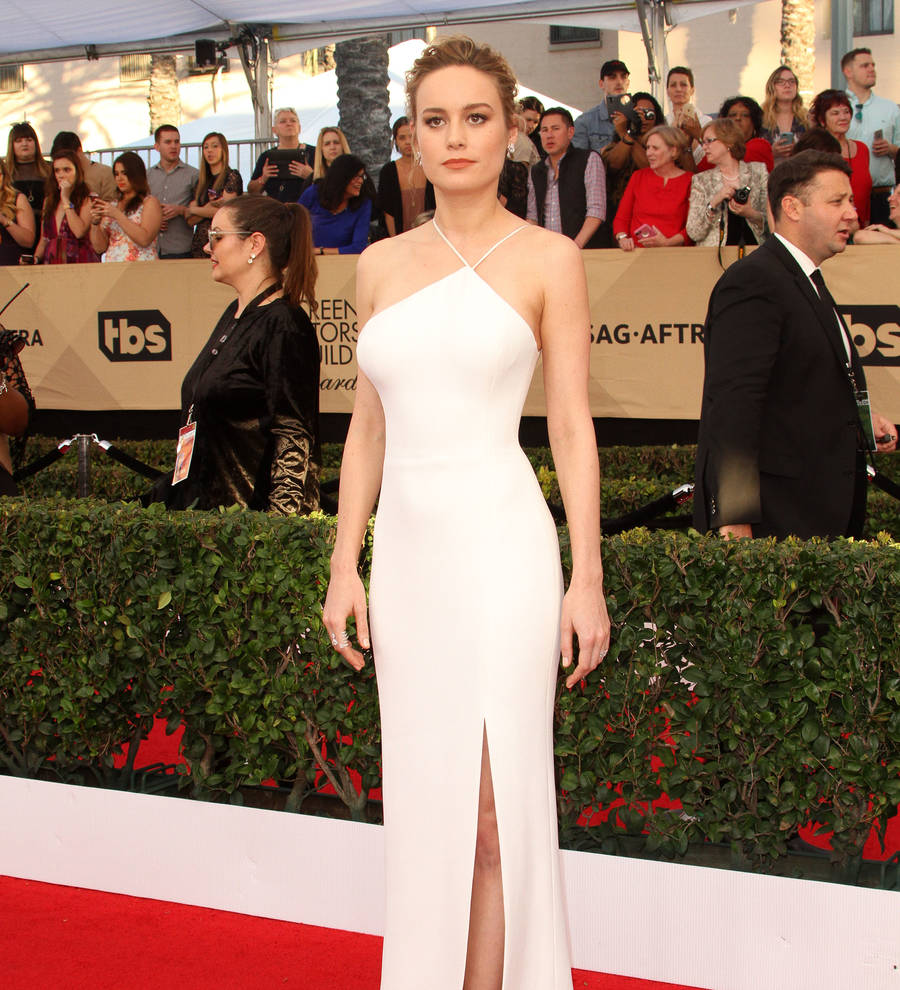 Brie Larson slams Donald Trump's administration over removal of transgender bathroom guidelines
Brie Larson has labeled President Donald Trump's administration "disgusting" after they removed the guidelines that allowed transgender school students to use the bathroom that matches their gender identity.
The guidelines were put into place during former president Barack Obama's administration, but Trump has decided to change things. Now the states in America will be able to decide how to proceed when it comes to schools' bathroom policies.
"As President Trump has clearly stated, he believes policy regarding transgender bathrooms should be decided at the state level," the White House said in a statement on Wednesday (22Feb17), explaining the move "paves the way for an open and inclusive process to take place at the local level with input from parents, students, teachers and administrators."
However, the news has been slammed by a host of celebrities, with Oscar-winning actress Brie one of the most vocal.
"This is disgusting. This is unacceptable. I #StandWithGavin and every Trans person who deserve nothing less than protection and equality," Brie wrote on Twitter.
The Room star's hashtag references Gavin Grimm's fight to use the bathroom in his school that matches his gender identity - a case that will be heard by the Supreme Court in the coming months.
Chat show host Ellen DeGeneres tweeted after the news was announced: "Just seeing the news about removing laws protecting trans people. This isn't about politics. It's about human rights, and it's not okay."
Shameless star Emmy Rossum made her feelings clear as she added: "THIS IS EVERYTHING WRONG WITH THIS ADMINISTRATION. @POTUS (Trump)ACTS OUT OF FEAR AND HATRED OF EVERYTHING HE DOESN'T UNDERSTAND. #RESIST."
Former NSYNC star Lance Bass labeled the president an "a**hole" after learning of the change in rules, while Christina Applegate tweeted: "Everyday I tell my kid to be inclusive at school.Whether it be with the quiet kid or the boys or whatever.inclusivity is peace.harmony."
America's Got Talent contestant Jackie Evancho, who was one of the names to perform at Trump's inauguration in January (17), wrote on her Twitter page: "@realDonaldTrump u gave me the honor 2 sing at your inauguration. Pls give me & my sis the honor 2 meet with u 2 talk #transgender rights."
Jackie's sister Juliet was born Jacob, but transitioned into a woman when she was 17.