Billy Ray Cyrus visits Norway memorial
Written by . Published: August 01 2011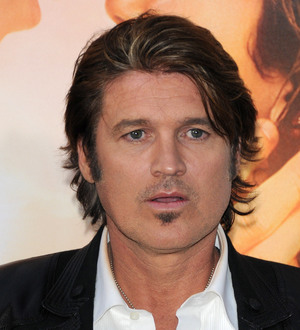 Billy Ray Cyrus paid his respects to the victims of the twin tragedies in Norway during a trip to Oslo over the weekend (29-31Jul11).
The Scandinavian nation was plunged into mourning last month (Jul11) after terrorist attacks in the capital city and on the island of Utoya left a total of 76 people dead.
Billy Ray Cyrus jetted into the country for a show at the Seljord Festival on Saturday (30Jul11), and took time out to visit a special memorial site in Oslo.
The singer took to his Twitter.com page to post a picture of a sea of floral tributes, writing, "Made it safely to one of the most beautiful countries I have ever seen in all the world. The people are strong... wonderful and proud!!!!
"As the sun set I prayed for peace and healing... and I felt it... I saw it. I love this country. My heart is with you 4 ever more... PEACE. I'm gonna miss it here. This is a special place... with special people. HATE MUST STOP."
The tragedy was clearly weighing on Billy Ray Cyrus' mind - he revisited the site again on Sunday evening (31Jul11), telling fans, "Couldn't stop thinking about the kids so I took a cab back to the memorial."