Articles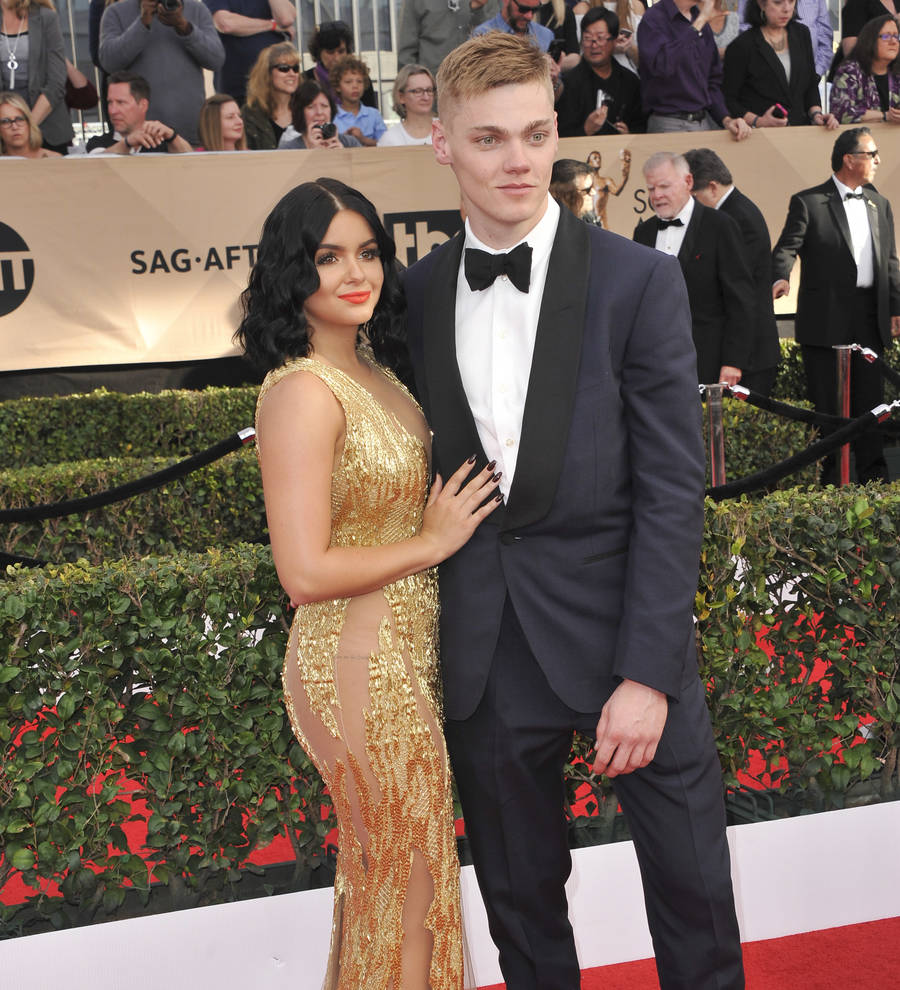 Ariel Winter posts sweet birthday dedication to boyfriend
Actress Ariel Winter recently took to Instagram to dedicate a loving birthday message to her boyfriend Levi Meaden.
The Modern Family star, 19, celebrated the actor's 30th on Wednesday (13Sep17) by sharing a photo of the two locking lips.
"Happy 30th my love. Every single second I spend with you I fall more in love," she captioned the image. "I couldn't be more grateful to be your partner in crime.
"You are the most incredible man, and I love you more than absolutely anything. I can't wait to celebrate you. Here's to many, many more birthdays together."
Levi also expressed his love for Ariel on social media, posting a shot of the couple and adding the caption: "Amazing birthday thanks to this one!!! Just old movies, us and the dogs. A perfect day!!!"
The pair recently cemented their love by getting matching heart tattoos, and in August, Levi shared a photo of himself alongside Ariel in honor of their nine-month anniversary.
"Happy 9 month anniversary to this beautiful woman!!! Every day is an adventure and I couldn't be happier," he posted.
The actress has been dating Levi since last year, and they already live together.
Ariel has previously spoken out against haters who criticized their 11-year age gap.
"I needed somebody who had a lot of life experience and who was at a point in their lives that they could take care of another person, but where I didn't have to take care of them," she told Maxim magazine.
"Being with an older guy isn't always amazing, but I got lucky - I have an amazing guy who's super supportive and loving and is just an all-around wonderful human being. He's also Canadian, so, go Canada! Canadians are, like, so much nicer."