Articles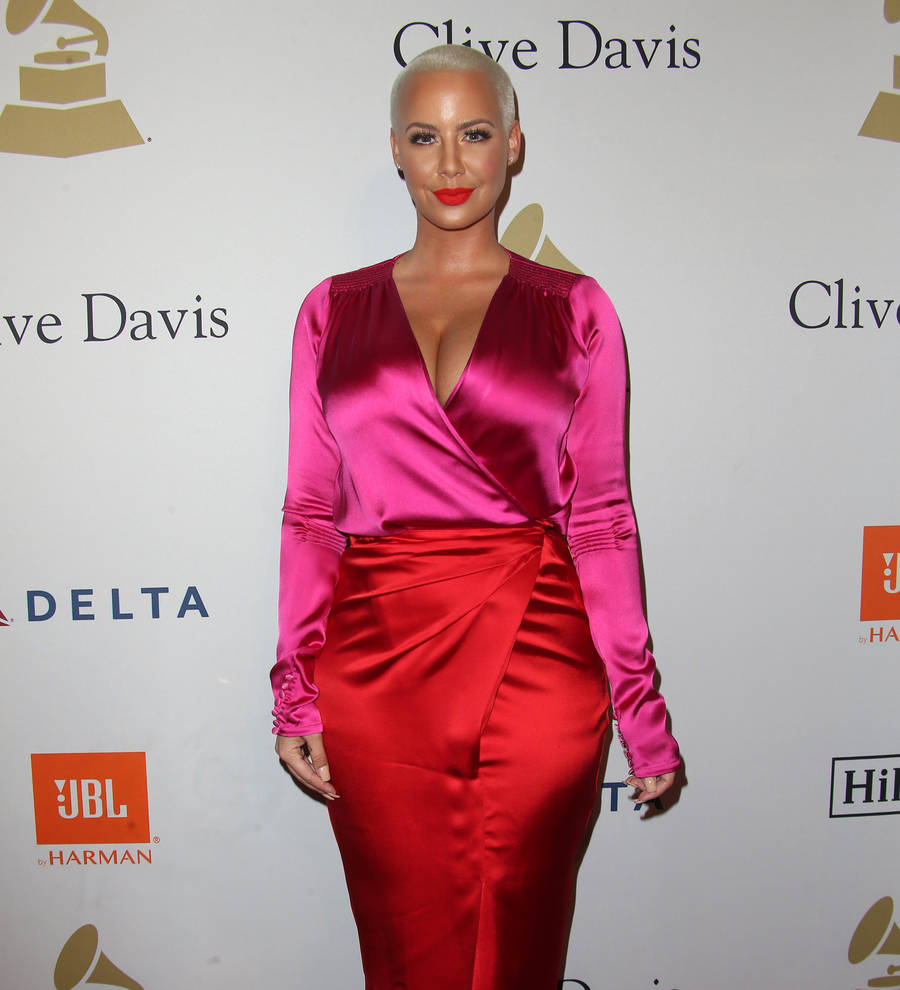 Amber Rose inks over Wiz Khalifa tattoo with portrait of Slash
Amber Rose has covered up a tattoo of ex-husband Wiz Khalifa's face on her arm with an inking of Guns N' Roses rocker Slash.
The former stripper's new body art was unveiled in pictures obtained by People.com as she hit up the Sugar Factory American Brasserie in Miami Beach, Florida earlier this week (beg21Aug17).
Amber's portrait of the See You Again rapper has now been replaced by what appears to be a new piece of the iconic guitarist from the veteran rock group.
Since her split from her ex-husband, and father of son Sebastian, four, in 2014, Amber has been concealing his face with pictures of roses.
Amber has previously spoken of her love for the axe man, and in 2013 she gushed about meeting her idol again.
"I saw my Idol @slashonline again tonight for the 3rd time!" she wrote online. "I didn't cry like a crazy stalker tonight but my heart was beating outta my chest. He's such a soft spoken gentleman. It's great to meet Super famous ppl that are down to earth, loving and about their family. What a great night! Dreams do come true!"
It's not the only work the founder of The Amber Rose SlutWalk Festival has been considering.
The 33-year-old recently revealed on Instagram she's pondering getting a breast reduction because "my boobs are stupid heavy, my back hurts and I can't wear cute lil shirts without a grandma bra".
The only thing that appears to be stopping the blonde star is her fears of being left with scars.
"I'm really scared of the lollipop scars tho (sic) …. any advice?" she added, as she canvassed fans for their opinion on whether they were happy they had gone ahead with surgery, despite being left with the markings.