Articles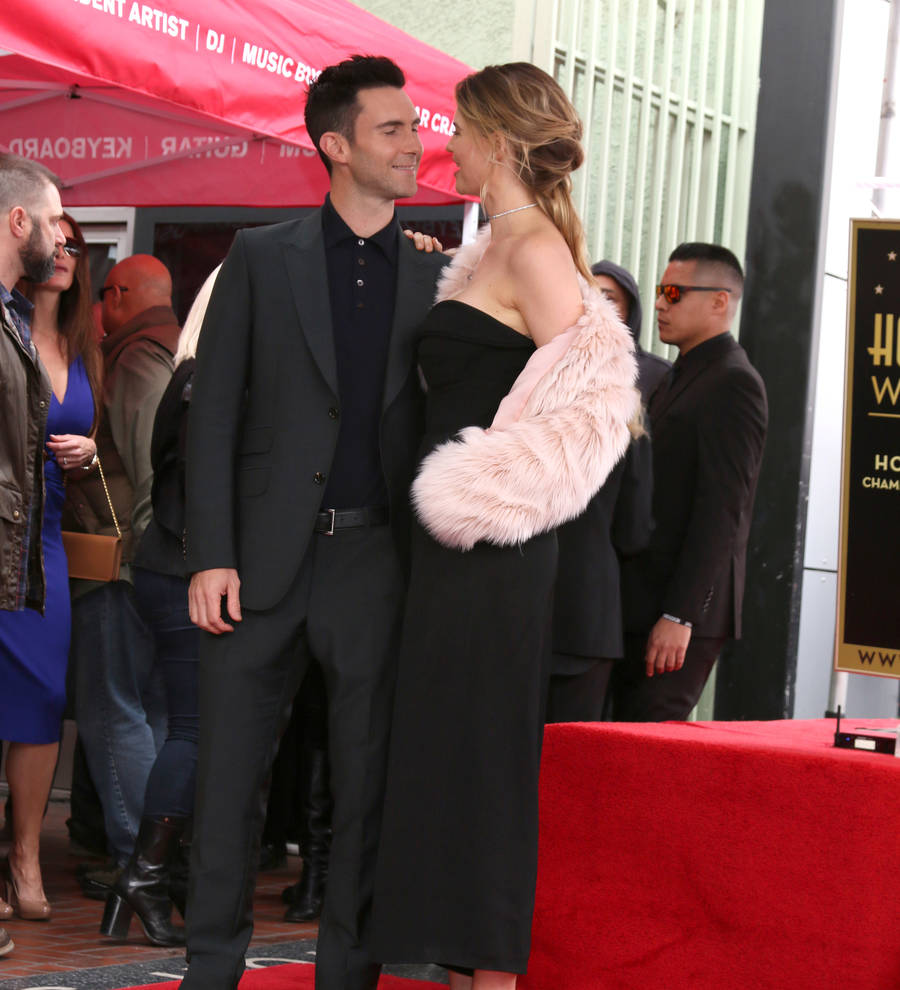 Adam Levine recruits Behati Prinsloo for Maroon 5 music video
Adam Levine gives a sneak peek of his home life as he shares a bed with his wife Behati Prinsloo in the new Maroon 5 video.
In a preview clip of the video for song Cold, obtained by E! News, Adam comes in from a wild night out and lays on top of the bed while his wife is under the covers asleep with an eye mask on.
He recalls his crazy experience although she's barely paying attention and is facing away from him trying to get back to sleep.
"It was weird. Somebody slipped something into my drink. I think it was acid because I started tripping balls," he says in the video. "I got arrested when the cops came, but they weren't really the cops. It was like this adorable little cartoon stripper and she gave me an adorable little cartoon stripper lap dance."
Behati soon takes off her eye mask, rolls over and acknowledges his story when he says, "and then these two girls pulled me into a room for a threesome." When she asks what he was talking about, he reassures her "nothing happened".
As she rolls back over, he continues to regale her with the tale, but the Victoria's Secret model is unfazed by the story and simply asks, "Did you get the milk though?". When he confirms he got it, she rolls back to him and snuggles up as they declare their love for each other and fall asleep.
Adam will debut the video on The Ellen DeGeneres Show on Wednesday (15Feb17), and in a preview of their chat, he discusses working with his wife.
"Listen, I'll only make a video that's sexy if a) my wife's on board with whatever we're doing, and b) literally, I have to be – I have to go to a party reluctantly, and then I have to get drugged somehow."
The 37-year-old married the model in 2014 and their first child, Dusty Rose, was born in September (16). During his interview, Adam gushed over his daughter, telling Ellen: "She's unbelievable. I'm so in love with her. It's crazy."