Articles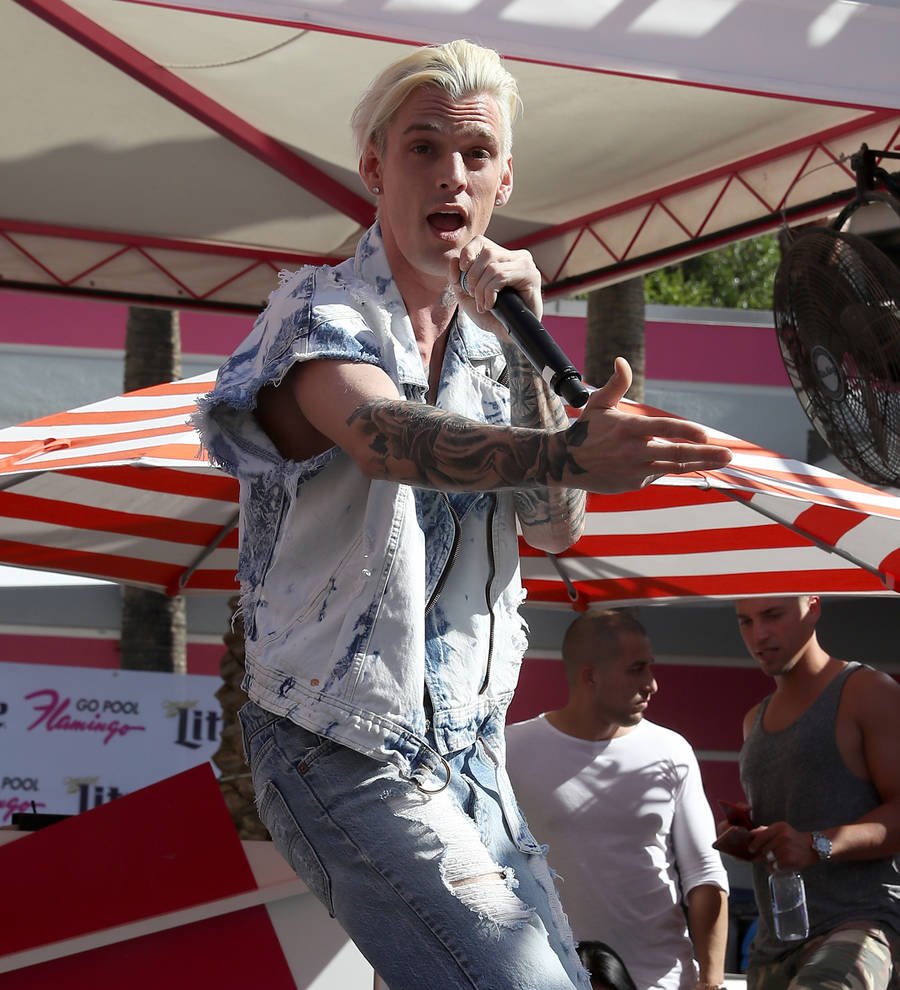 Aaron Carter taking a break from Twitter
Aaron Carter has told fans he is taking a break from Twitter after being left hurt by "negative comments" from followers.
The 29-year-old singer appeared on Elvis Duran's radio show on Monday (14Aug17) and addressed a range of topics, including his recent revelation that he is bisexual, his feud with Backstreet Boys brother Nick Carter and his new musical offerings.
He also broke down in tears at one point during the interview and was additionally overcome with emotion during a performance on the show.
Following his appearance on the radio program, Aaron took to Twitter to tell his followers he had decided to take some time away from social media.
"Listen, I'm sorry I got emotional at my performance @ElvisDuranShow. (The) negative comments really hurt," he wrote. "My music is about my relationships and my father that I recently lost. Be safe, my loves. I'm sorry but I can't do this Twitter, social media stuff right now. I'll check in with you in a few months."
Around an hour later, Aaron returned to Twitter to reveal it was remarks about his thin appearance that caused him to quit Twitter.
"I'm praying for the people who truly do have terminal illnesses and I'm praying even more for the people who make cruel jokes about me having terminal illnesses," he wrote. "It's not only unfair to me but more importantly, to the people who are suffering. It's TRULY tragic that people would make comments about me dying from these diseases when there are millions of people out there who are really suffering and dying from terminal illnesses every day."
During his interview, Aaron revealed that his feelings towards his brother haven't changed since their public fallout following his arrest for driving under the influence and his bisexuality reveal, and he thinks Nick loves him "conditionally".
"You don't even know me, Nick. You don't even talk to me," he added. "We see each other once or twice a year. I'm keeping it real with you."