Jason Segel & Miranda Cosgrove
Starring in the summer's much anticipated 3-D animated comedy Despicable Me, Jason Segel and Miranda Cosgrove tell us the challenges of being in an animated film. We also get a surprise appearance from one Miranda's favorite characters in the movie. Hosted by Craig Young.
Mia Wasikowska
Mia Wasikowska shares the difference in filming Alice in Wonderland and her latest project.
Nikki Blonsky
She's taken both the big and small screens, now Nikki Blonsky reveals some exclusive info about her new show "Huge."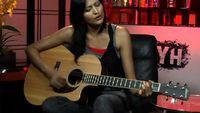 Jenna Dewan
Jenna Dewan can "Step Up"and strip down for her new PETA Campaign.
Colin Ferguson
SyFy's go-to guy Colin Ferguson tackles "Eureka" and popcorn movies.