Chadwick Boseman on Playing Jackie Robinson
We welcome Chadwick Boseman to the Studio, who has landed the role of a lifetime as legendary baseball star Jackie Robinson in the film '42'! The actor tells us about getting the role and his reaction when he saw the completed project, plus he talks about his other creative endeavors, including his "hip hop theatre"! Also, find out how he trained to slide into the bases and see if he reveals to us what piece of advice President Obama gave him! Hosted by Nikki Novak (@nikkinovak).
49ers Linebacker on Super Bowl Experience
San Francisco 49ers linebacker NaVorro Bowman pays a visit to the YH Studio to share with us his experiences at Super Bowl XLVII in New Orleans plus his work with the great cause Pros For Africa!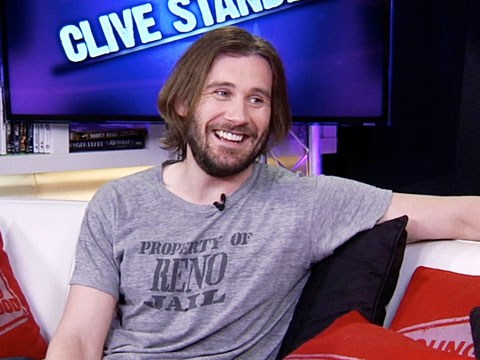 'Pain & Gain' Star's Surprising Pre-Shoot Prep
Bar Paly stops by the YH Studio to share her experiences appearing in the action-comedy 'Pain & Gain', including meeting co-star Mark Wahlberg for the first time and director Michael Bay's surprising request!
Meet the Actress Portraying Anna Nicole Smith
YH welcomes the lovely Agnes Bruckner to the Studio, who tells us all about the daunting task of portraying none other than the notorious Anna Nicole Smith in a biopic for Lifetime!