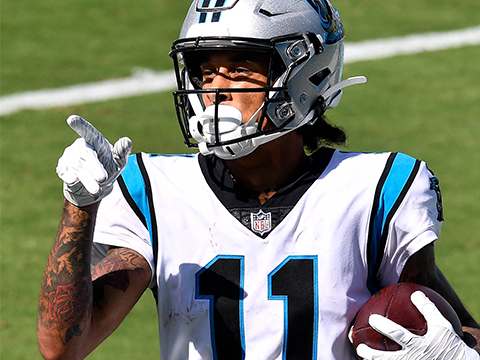 Carolina Panthers' Robby Anderson Spills The Tea on His Teammates
Slowly but surely, life is returning to some semblance of "normal" in certain areas during the pandemic, like major league sports. The NFL is doing their part to get their players back on the field and some good ol' American football back in people's living rooms! Young Hollywood catches up with Carolina Panthers wide receiver Robby Anderson via Zoom to get more insight into what's going on behind the scenes these days and his own personal experiences before and after the quarantine, such as A LOT of online shopping and what it's like to play in stadiums with no one in the stands. He also gives advice to struggling college football players, plus we play a game of Teammate Tag with him to find out which of his fellow Panthers is the funniest, has the most cars, gets everyone the most hype in the locker room, and more!
Chris Johnson
YH catches up with NFL running back Chris Johnson at the gym as his trainer Jay Glazer gets him into shape for the upcoming season.
Tyrann Mathieu
YH catches up with Arizona Cardinals free safety Tyrann Mathieu at a fan meet-and-greet event to find out more about the man behind "The Honey Badger".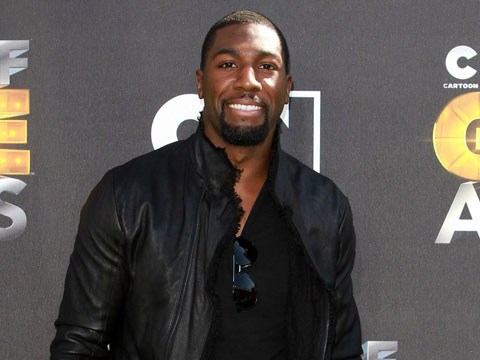 Greg Jennings
YH is at The Posh Mommy's pop-up shop event during Super Bowl XLIX with Minnesota Vikings wide receiver Greg Jennings and his wife, Nicole.
Dashon Goldson: Beyond the Athlete
YH hangs out with Tampa Bay Buccaneers safety Dashon Goldson as he prepares for the ESPY Awards and gets professional help putting his red carpet look together thanks to his stylist fiancée.