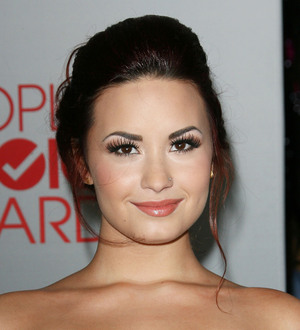 Demi Lovato avoiding movie roles
Published: 02-21-2012
Demi Lovato has no plans to resume her acting career as she's worried her "fragile state of mind" could flare up if she's faced with the pressures of working on set.
The singer/actress checked into rehab in 2010 to address a number of personal problems, including an eating disorder, depression and self-harming.

She's since spoken openly about her troubles, and Lovato - who released her third album Unbroken last year (11) - is doing all she can to combat her issues.

As a result, the star is steering clear of any new movie projects for fear they could reignite her image issues.

She tells Britain's You magazine, "I know that I could be in a fragile state of mind if I go back in front of the camera; I'm not really confident enough.

"The camera adds 10 pounds and I feel like I have too many tattoos right now to go back on screen. I want to act again if they can find a way to cover my tattoos and one day I'd love to be respected as an actress."