'World of Warcraft' Jumping From Your Computer Screen to the Big Screen!
Written by Sarah Osman. Published: November 10 2014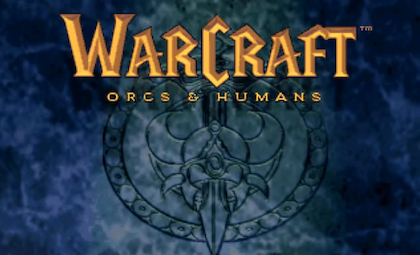 In the ongoing campaign for all things once considered "nerdy" to reign surpreme over pop culture (see: the reboot of Star Trekand Marvel's take-over of the universe), there will now be aWorld of Warcraft movie. The hit game developed by Blizzard (not to be confused with the delicious Dairy Queen treats) is set in a mysterious medieval world in which humans and orcs are at war with each other. The film will be loosely based on the worldwide phenomenon which has helped many nerds find love.
Set to be directed by Duncan Jones(Source Code), the film will feature a healthy mix of humans and hideous green orcs. Travis Fimmel, who currently stars on the History Channel's "Vikings", will star as the head human warrior, Anduin Lothar. Hunky Dominic Cooper will reign as King Llane Wrynn, while Paula Patton will play "strong-willed survivor" Garona. The charming Ben Foster will round out the humans as Medivh. Meanwhile, on the orc side, Toby Kebbel will star as head orc Durotan, and his minion orcs will be played by Clancy Brown, Rob Kazinsky, and Daniel Wu.
The plot details were revealed by Blizzard at their annual gathering of the geeks this past weekend (AKA BlizzCon). The film will pull mainly from the first game in the Warcraft series, which was released back in the Stone Age of the Internet, 1994. The first game focused on orcs and humans, so the plot of the film will follow suit. The film is expected to hit theaters in March of 2016.
I have actually never played World of Warcraft, but I am a fan of the Lord of the Rings, so I do appreciate a robust orc vs. human battle and am curious to see World of Warcraft come to life. All hail Leroy Jenkins!
For those not in the know, here's a rundown of the original WoW game from 1994 that the movie will be based on:
Are you excited for the World of Warcraft movie?
(Screenshot via YouTube)
- Sarah Osman, YH Staff