Will 'The Revenant' Finally Bring Leonardo DiCaprio Oscar Glory?
Written by Amanda Baltazar. Published: November 25 2015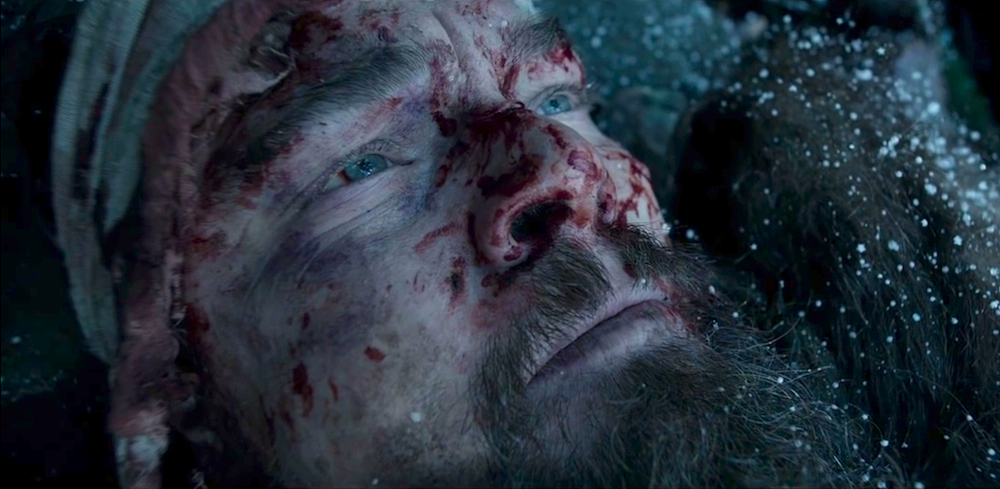 2015 has been a great year for Oscar-worthy movies with films like The Martian, Bridge of Spies, Straight Outta Compton, Spotlight, and Inside Out.
But one film to definitely be on the look-out for in early January of next year is undoubtedly Leo DiCaprio's The Revenant.
The film is set in the 1820s and follows the story of Hugh Glass, a fur trapper, and his expedition into the Dakota Territory. On the journey, a bear attacks Glass and his companions kill his son and leave him out in the cold to die. On a path of vengeance, Glass finds strength to survive the brutal winter and find the men who left him for dead. Think "Game of Thrones" meets The Edge.
Based on a true story and is directed by Oscar-winning Birdman helmerAlejandro G. Iñárritu, DiCaprio stars as Hugh Glass and Tom Hardy appears as John Fitzgerald. Rumors are already circlating that the the film will be in contention for all kinds of Academy Awards. But the true question on everyone's mind is, will this be the role that finally earns Leo that coveted and elusive Oscar?
Leo is by far one of the most talented, deserving actors of his generation, and it's a huge wonder why he does not already have an Academy Award or five under his belt. And it's not just the Oscar itself he's been snubbed for -- countless worthy nominations have slipped through his fingers as well. He has been nominated a grand total of four times in his career. His first nomination was in 1994, when he was recognized in the Best Supporting Actor category for What's Eating Gilbert Grape. His next nomination came eleven years later for Best Actor in The Aviator, then in 2007 forBlood Diamond, and then most recently for The Wolf of Wall Street last year. All culminating in a big, glaring goose egg in his trophy case. All roles worthy of the Oscar title but always slightly beaten out by another actor and film.
Some say that he has been unlucky or that he doesn't grab the roles that win Oscars. Whatever the case may be, it is undeniable that Leo's talent and performances never disappoint and he always gives the audience everything he's got.
Will The Revenant be Leo's project that wins him that Oscar? We'll have a better idea when the film hits theatres on January 8, 2016!
(Screenshot via YouTube)
- Amanda Baltazar, YH Contributing Writer