Will Spider-Gwen Finally Get Her Own Movie? Here Are 5 Actresses Who Could Totally Play Her!
03-09-2020 by Andi Ortiz
  ( © Disney XD via Getty Images)  
If there's one thing we can count on with the Marvel Cinematic Universe, it's that a new rumor will come out pretty much every 30 seconds. A lot of times it's just wishful thinking from fans, but sometimes, it just turns out to be true.
That one about Spider-Gwen getting her own film in the MCU? This is one rumor I really REALLY want to be true.
Over the years, we've met a few different versions of Gwen Stacy. First, there was Jessica Chastain's version in the Sam RaimiSpider-Man trilogy, and then Emma Stone brought her to life in The Amazing Spider-Man films.
But up to this point, we've only seen one Spider-Gwen on screen, and that was in Spider-Man: Into The Spiderverse. And if we learned anything from that, it's that Spider-Gwen seriously needs her own film.
So, just this once, let's lean into the MCU rumor mill and play with some casting ideas, shall we? Here's who I'm thinkin':
1. Hailee Steinfeld
( © David M. Benett/Dave Benett/Getty Images for Universal Music & Soho House)
First up, we have to point out the obvious. Not only has Hailee Steinfeld already played Spider-Gwen, but she played her brilliantly. She was the perfect balance of sassy, emotionally-guarded, badass, and rockstar (literally, she's a drummer in a band).
Unfortunately, we didn't get to hear Gwen sing in Spider-Man: Into The Spiderverse, but it's Hailee Steinfeld – we KNOW she can sing.
Yes, I know what you're thinking; Spider-Gwen looks pretty different than Hailee Steinfeld. But she could pull it off! You know how we know?
BossLogic already imagined it for us:
2. Dove Cameron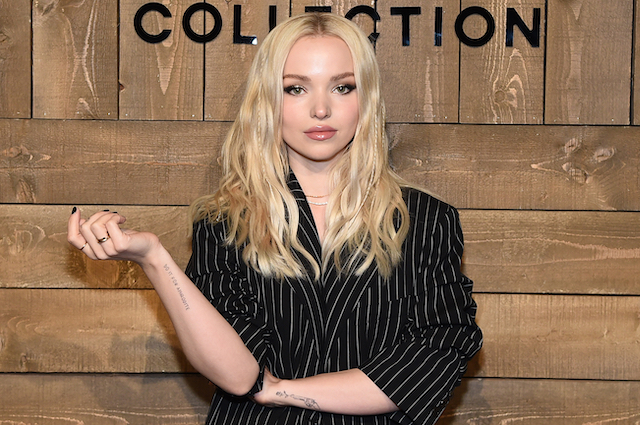 ( © Jamie McCarthy/Getty Images for Michael Kors)
While we're covering the obvious choices, we also have to include Dove Cameron.
Like Steinfeld, she's already played the character. Her iteration came in Disney Channel's "Marvel Rising" and was equally as incredible. Like Steinfeld, we already knew that Cameron can sing, but unlike Steinfeld, she got to put her abilities on full display for Marvel Rising.
Dove Cameron also became a fan favorite during her arc on "Marvel's Agents of S.H.I.E.L.D.". Clearly, she can handle the training regime and fan scrutiny that comes with being a Marvel star.
3. Sabrina Carpenter
( © Mary Clavering/Young Hollywood)
I'm pretty sure that if Dove Cameron and Hailee Steinfeld had a daughter together, she would look exactly like Sabrina Carpenter.
But playing a character is about more than just looking the part.
We know from her turn on "Girl Meets World" that she has the sass and comedic timing necessary for an MCU hero. Those two things are particularly important when playing in the Spider-Verse.
No matter which reality we're working with – whether it's Peter Parker becoming Soider-Man or Gwen Stacy becoming Spider-Gwen – both heroes are known for their quips in battle.
4. Sarah Jeffery
( © Paul Archuleta/FilmMagic/Getty Images)
Dove Cameron isn't the only member of the Descendants cast that could make a stellar Spider-Gwen. Let's look to her character's foil: Sarah Jeffery.
Between the Descendants films, Daphne and Velma, and "Charmed", we've gotten to see a whole lot of range from Sarah Jeffery. We've seen her be a hero, a villain, and play in that fun middle ground.
On "Charmed", we've gotten to see more adult acting from Jeffery, and it's abundantly clear that she could thrive in Gwen Stacy's headspace.
(Plus: just imagine Zendaya's MJ and Sarah Jeffery's Gwen Stacy in a band together. The BLESSING to our ears it would be).
5. Naomi Scott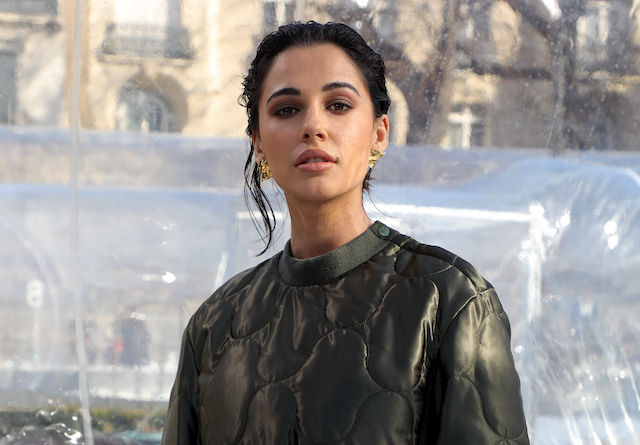 ( © Pierre Suu/Getty Images)
One thing that did absolutely flawlessly was blend and play with different timelines. And it makes me think; high school Spider-Gwen was fun, but how interesting would a 20-something Spider-Gwen be?
Enter: Naomi Scott.
Admittedly, Charlie's Angels did not do well at the box office last year. But that doesn't mean that she wasn't a seriously hardcore lady spy. Scott could easily play the badass side of Gwen, the quippy sidesof Gwen, and the rockstar side of Gwen – never forget the power ballad that was "She's So Gone" in Lemonade Mouth.
But more importantly, Naomi Scott could play the adorkably awkward side of Gwen Stacy. Because, again, no matter if Peter Parker is the hero or Gwen Stacy is, our spider-hero always has an awkward side.
Who would YOU like to see play Spider-Gwen in a movie? Tweet us!