Why You Should Watch ABC's "Black-ish"
Written by Sarah Osman. Published: September 15 2014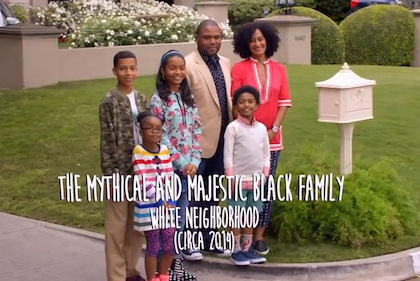 As much as I love television shows, there is one thing about them that has always annoyed me: the severe lack of diversity. How many shows do we need about upper-middle class white families (or white twenty-somethings) "struggling" to get along in the world? Where are the shows with black families? Latino families? What about those of us who are of mixed-race (I myself am eight different races, and half of them are not represented on television at all). Why are minorities frequently relegated to sidekick roles or outdated stereotypes? It's time for television to embrace the vast array of people who live in this world, and give them actual starring roles on TV shows. It's time for minorities to have their story told too!
Thankfully, one show this season isn't about a typical white family -- it's about a rather unusual black one. ABC's "Black-ish", which will premiere on Wednesday, September 24, at 9:30pm, follows an affluent black family living in a predominantly white neighborhood, whose patriarch (Anthony Anderson) becomes concerned when his four children appear to have little to no knowledge of black culture. Instead, they clearly want to assimilate into the culture of their white classmates, but their father wants them to keep some roots. Laurence Fishburne appears as Anderson's father, while Tracee Ellis Ross plays his wife. Here's a trailer that shows the humor in the show: 
As someone who grew up of mixed race, I desperately wanted to fit in with the other white kids in my class, but my dad was determined to expose me to and make me embrace my Egyptian roots. I can certainly relate to the kids struggles on the show, and to some extent, the parents -- even in a city as diverse as Los Angeles, it can still be tricky to be a minority. I'm happy to see a show that finally brings some much-needed diversity to television, and one that finally addresses the difficulties of trying to stay in touch with your heritage.
Be sure to tune in to "Black-ish" on September 24!
(Screenshot via YouTube)
- Sarah Osman, YH Staff