Why You Should Be Watching Netflix's "The End of the F***ing World"!
Written by Nicole Wert. Published: February 01 2018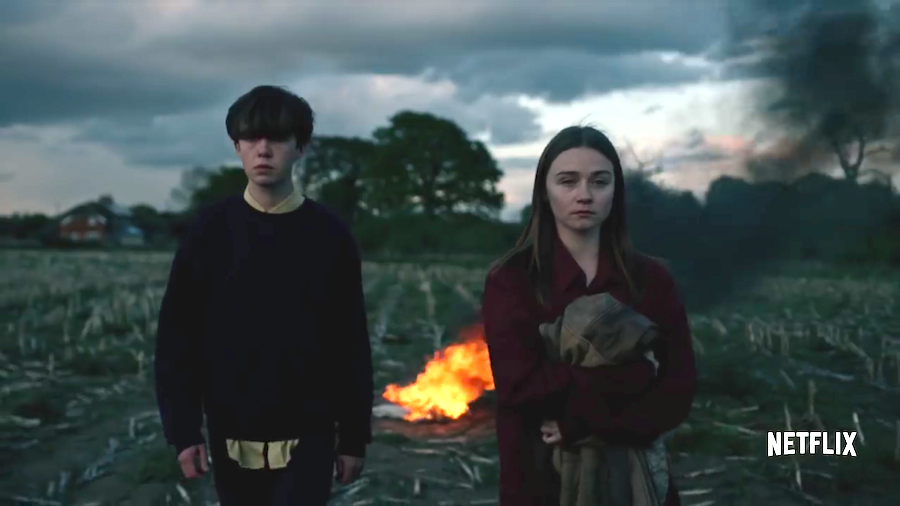 If you love to be up to date on the new shows and movies that pop up on Netflix, then you probably have already heard of "The End of the F***ing World". This new series is the first hit of 2018, and there are good reasons it's being talked about!
This series actually started out as a comic written by Charles Forsman in 2011. It then got picked up by U.K.'s Channel 4 in 2017 and it eventually became a hit. They decided to move the series over to Netflix this year for people outside of the U.K. to be able to stream and completely binge-watch too!
The series is definitely dark but with flourishes of humor and quite a few life lessons! The storyline follows James (Alex Lawther) and Alyssa (Jessica Barden), a couple of teenagers who are not happy with their lives. They run away and end up getting into some absolutely crazy adventures. James seems to believe he is a psychopath, having entertained murderous thoughts, and Alyssa has a few issues herself, but they both have one thing in common -- they both cannot stand their parents.
"The End of the F***ing World" tells many different stories, and teaches many lessons. One of the most important things that is illustrated multiple times within the series is consent and being able to tell someone "no". Alyssa constantly tries to have sex with James. She thinks that she wants to have sex, but what she truly wants is someone to love her and to be able to feel a connection with someone. Eventually she realizes that, and knows that she doesn't have to have sex to feel close to someone.
The show also highlights how people can change, and how a relationship alters the way people feel and the way they think. Like mentioned before, James thinks that he is a psychopath, but after he goes along with Alyssa's shenanigans, his feelings begin to evolve.
If you are up for mysteries and detective work, then this show is definitely for you! James and Alyssa run into a few encounters with dangerous people while they are running away. They break a few laws -- some pretty big laws, in fact -- and the police are left to investigate a serious issue that the two teenagers become involved in.
Season 1 of "The End of the F***ing World" consists of 8 episodes, and it definitely keeps you hooked! The season comes to an abrupt end, leaving everyone with the question of a second season. Check out the trailer below, and consider watching the series on Netflix! You will not be disappointed.  
(Image via Netflix)
- Nicole Wert, YH Contributing Writer