Where To Watch All of The 2023 Best Picture Oscar Nominees!
Written by Raphael Brown. Published: February 18 2023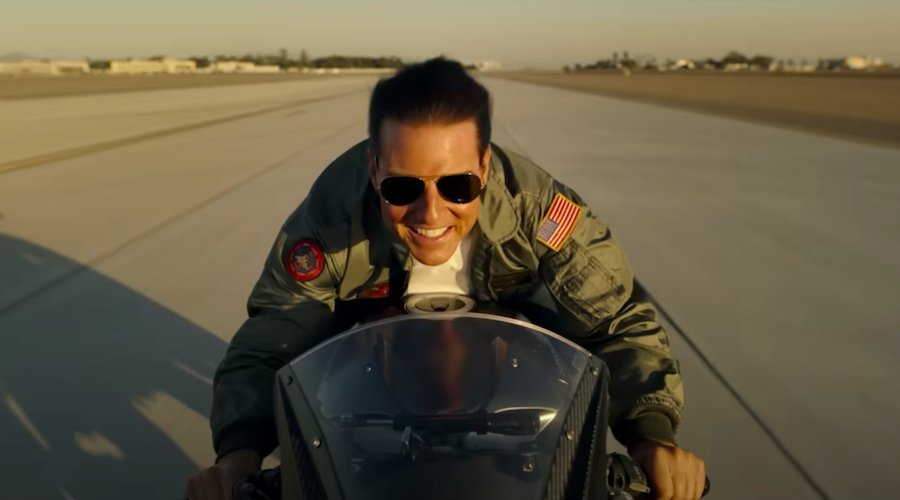 The 95th annual Academy Awards are fast approaching, set to take place on March 12th. With so many nominees for Best Picture, the likes of which include The Fabelmans, Avatar: The Way of Water, and Everything Everywhere All At Once, there are only a few weeks left to get caught up! Here are all the places on streaming or otherwise where you can watch all the nominees for this year. 
1. All Quiet on the Western Front (Netflix)
Based on the novel by Erich Maria Remarque of a German soldier experiencing the horrors of the first World War, All Quiet on the Western Front will be in the running for Best Picture at the Academy Awards this year. It's available on Netflix and retells Paul Baumer's harrowing tale of surviving trench warfare. 
2. Avatar: The Way of Water (in theaters)
The sequel to one of the highest grossing blockbusters of all time, Avatar: The Way of Water sees the return of Jake Sully as he and his new Na'vi family battle the invading military force that's out to colonize Pandora. As of this writing, there is no way to watch Avatar 2 on any legal streaming platforms. The movie is still showing in theaters, though, so if you have some spare time and money, then be sure to catch James Cameron's latest visual spectacle come to life. Avatar: The Way of Water will be available on digital platforms starting March 28.
3. The Banshees Of Inisherin(HBO Max)
Directed and written by Martin McDonagh, The Banshees of Inisherin tells the story of the epic fallout that occurs when two close friends break apart at the end of the Irish Civil War of 1923. Featuring Colin Farrell and Brendan Gleeson (who are both nominated for their performances), this film is available to watch in theaters and on HBO Max. You can also rent or buy it on Prime Video. 
4. Elvis (HBO Max)
The life story of Elvis Presley according to Baz Luhrmann, this flashy biopic stars Austin Butler as the title character and focuses on his career and relationship with his infamous manager, Colonel Tom Parker, played by Tom Hanks. The movie is still in theaters but is also available to watch on HBO Max, and you can rent or buy the movie on Apple TV, Google TV, YouTube, and Redbox. 
5. Everything Everywhere All At Once (Showtime) 
Evelyn Yang, a Chinese immigrant who runs a laundromat with her husband, gets pulled into a wild adventure that puts the fate of the multiverse at stake. As she's roped into exploring other worlds with an alternate version of her husband, she is forced to come to terms with her past and her relationships with her family. StarringMichelle Yeoh, Everything Everywhere All at Once was recently re-released in theaters and available to stream on the Showtime app, which you can sign up for a free one-week trial through other platforms like Prime and Paramount+. 
6. The Fabelmans (in theaters)
Written and directed by Steven Spielberg, The Fabelmans serves a retelling of Spielberg's childhood growing up in post-World War II Arizona and a deep examination of his love for filmmaking. The movie is only available to buy or rent on Prime Video and YouTube, and is also still in theaters.
7. Tár(Peacock)
The film focuses on Lydia Tár (played by Cate Blanchett), a female orchestra conductor who is accused of sexual misconduct. A backdrop of classical music depicts Tár's gradual descent into scandal and controversy. The film is available in theaters, to stream on Peacock, or to rent/buy from Prime, YouTube, Vudu, Google Play, and Apple TV. 
8. Top Gun: Maverick(Paramount+)
The much-anticipated sequel to the '80s classic Top Gun sees the original movie's protagonist, Navy pilot Pete "Maverick" Mitchell (Tom Cruise), training a slew of new TOP GUN graduates on a special mission. Tom Cruise is back in the forefront, along with Jennifer Connelly andMiles Teller. The movie is in theaters and available to watch on Paramount + and MGM+, and for rent/purchase on YouTube. 
9. Triangle of Sadness(Hulu)
In this dramedy, a band of wealthy celebrities end up stranded on a desert island. With the power and class dynamics flipped on its head, the survivors fight each other for survival. The movie starsHarris Dickinson and Charlbi Dean and will be available to stream on Hulu starting March 3. In the meantime, you can rent or buy it on Prime, YouTube, Redbox, and Apple TV. 
10. Women Talking (in theaters)
On a heavily religious, isolated colony, the women living there find out one of its deepest secrets. Based on real-life events from 2010, the film sees the colony's abusive and misogynistic values be interrogated and questioned. Featuring a cast of some of the strongest female talent in the game today, including Rooney Mara,Claire Foy, Jessie Buckley, andFrances McDormand, and written and directed bySarah Polley, the film is currently still in theaters and but will be available on digital platforms starting February 21. 
The 95th annual Academy Awards will air on Sunday, March 12, on ABC.