'What If' Daniel Radcliffe Was in a Rom-Com?
Written by Amanda Baltazar. Published: July 07 2014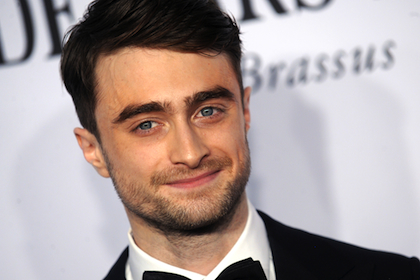 What if you met your soulmate but that person was already taken?
CueDaniel Powter's "Bad Day".
(Finally, a reason to throwback to this song!) Anyways, that question up above, the question that no one wants to ever know the answer to, is addressed in Michael Dowse's new romantic comedy entitled What If, starring Daniel Radcliffe.
What has ol' Harry Potter been up to since his final battle against He Who Must Not Be Named? Well, aside from a few other movies and lending his talents to Broadway productions, he tried his luck at this cute rom-com. Check out the hilarious trailer!
And the Friendzone strikes again! I hate when that happens! Poor Daniel.
So, what would you do? What if you found the love of your life and it was completely the wrong time? What if you were in a relationship? Oh, goodness, why? Why do you do this to us?
But if there's any one who can best handle being Friendzoned, it's the boy who lived.
Check out this clip from the movie.
Smooth, real smooth. I'd say 20 points to Gryffindor for that maneuver.
The trailer hurts to watch and tugs on my heartstrings, so I can't wait to see how it works out for Wallace, Daniel Radcliffe's character.
What If comes out in theaters on August 8!
What are some of YOUR fave rom-coms?
(Photo via Dennis Van Tine/Future Image/WENN)
- Amanda Baltazar, YH Staff