Top 4 Reasons We Are Obsessed With Beyoncé New Single "Break My Soul"!
Written by Tiara Brownie. Published: June 21 2022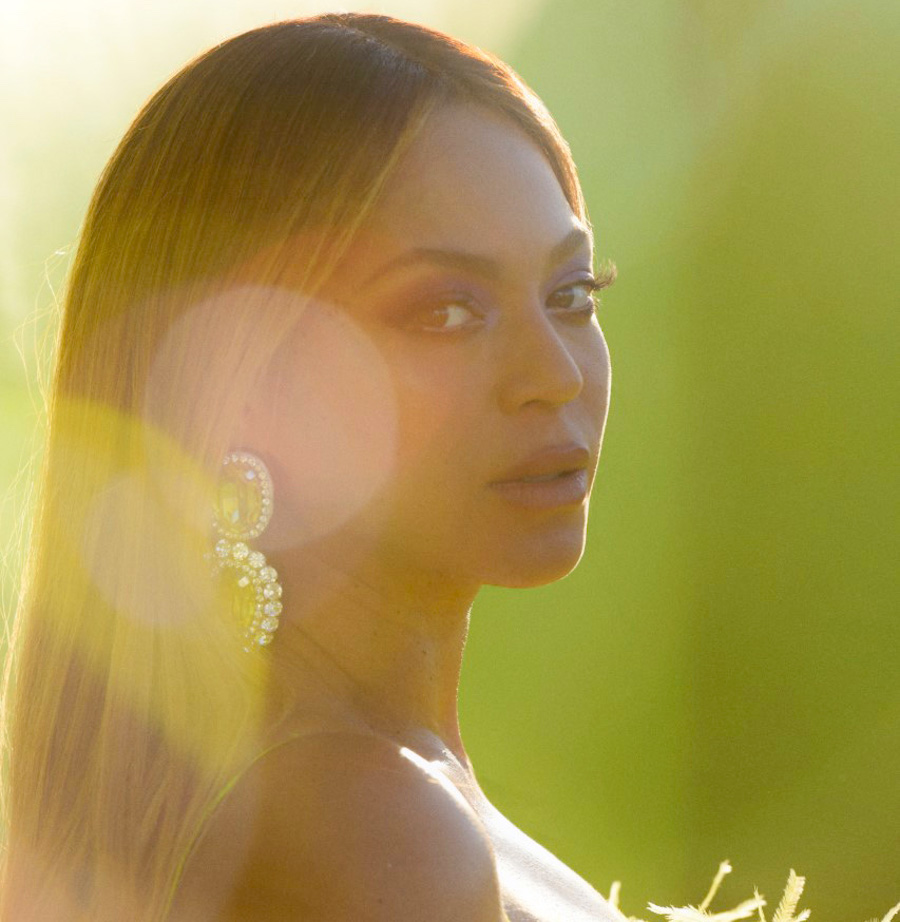 Beyoncé's new track "Break My Soul," along with a lyric video posted to YouTube, landed early on Tidal last night (June 20), offering the BeyHive a preview of her next album,Renaissance. "Break My Soul" was released exactly two days after the Juneteenth holiday, which we're sure is no coincidence. The queen is known for honoring her culture through her music and craft, so of course, in true Beyoncé fashion, there wasn't a better time to drop some new music and make the internet go into a frenzy ONCE AGAIN! She has also revealed that her 7th studio album,Renaissance, will be released on July 29 with the accompanying single "act i". The album's 6th track, "Break My Soul", was the first single off her album that she decided to release to the world early, and here's why…
Beyoncé stated during an interview with Harper's Bazaar in 2021 that the pandemic's loneliness and despair had made her more willing than ever to travel and experience other cultures. She said, "With all the isolation and injustice that has taken place over the past year, I think we are all eager to leave, travel, love, and laugh again." She added, "I see a renaissance rising, and I want to be a part of nourishing that escape in any way that is possible." 
Wow! That's deep. But, as BeyHive fans, we don't expect anything less from the queen. She's known to make music that's empowering and influential to people worldwide. No matter your race, gender, or social status, one of her songs is bound to be relatable and touch your soul in some way.
With that being said, it's safe to say that Beyoncé's upcoming album,Renaissance, is the one that fans are looking forward to hearing the most after the ground-breaking Lemonade. Let's look at the top 4 reasons why we love Beyoncé's new single "Break My Soul" and why it's sure to be the anthem of the Summer!
1. Empowerment
"Break My Soul" empowers and promotes self-love. Whether you're in a relationship or working a job you aren't happy with and aren't feeling appreciated, "LEAVE, GET OUT NOW!" Beyoncé encourages listeners to love and put themselves first because life is too short, and tomorrow isn't promised. The pandemic has taught all of us that. The song also empowers positivity. Whatever job is killing, overworking, or simply draining you isn't worth your time or energy. Most importantly, it isn't worth breaking your soul for.
"Now, I just fell in love / And I just quit my job / I'm gonna find a new drive / Damn, they work me so damn hard / Work by nine / Then off past five / And they work my nerves / That's why I cannot sleep at night..."
Replace anything and anyone who doesn't serve a positive purpose in your life and refocus your energy on something that makes you happy.
I'm looking for motivation / I'm looking for a new foundation, yeah / And I'm on that new vibration / I'm building my own foundation, yeah / You won't break my soul (You won't) / You won't break my soul (Break my soul) / You won't break my soul (You won't) / You won't break my soul (Break my soul) / And I'm tellin' everybody (Everybody) / Everybody (Everybody) / Everybody (Everybody) / Everybody, yeah..."
2. Beat
The song has a bouncy, cheerful melody that will make you want to get up and dance. Whether you hear the song while shopping at forever21 or at the club, the music is bound to put you in a good mood. And, most importantly, did you know the song incorporates a sample fromRobin S's 1993 track "Show Me Love"? Which is the icing on the cake for this disco-inspired track.
3. Album Name
The phrase "renaissance" comes from the French word which literally means "rebirth". The process of modernization that took place in society during the 14th century is sometimes referred to as the "rebirth" of civilization. Beyoncé may be alluding to the fact that the release of her 7th studio album would mark a fresh beginning for her musical career by suggesting that the album's sound will be radically different from her previous work. The album's title was leaked to Harper's Bazaar in August 2021, when the actress said, "I see a renaissance emerging, and I want to be part of that nourishing that escape."
4. Guest Feature
Who doesn't love Big Freedia? She's the life of the party with her vibrant vocals. The New Orleans bounce musician adds an extra "oomph" at the beginning of the track. Freedia is the perfect guest vocalist for hyping any song up, especially in the intro of "Break My Soul": 
"I'm 'bout to explode / Take off this load / Bend it, bust it open / Won't ya make it go? Yaka, yaka, yaka, yaka, yaka, yaka, yaka. Yaka, yaka, yaka, yaka, yaka, yaka, yaka / Release ya wiggle..."
We can't wait to see what else Queen Bey has in store for us. For now, we will be dancing and playing "Break My Soul" on repeat and on blast all Summer long!