The Story Behind Machine Gun Kelly's Bittersweet Song "lonely" (And Performance on SNL)
02-04-2021 by Madison Murray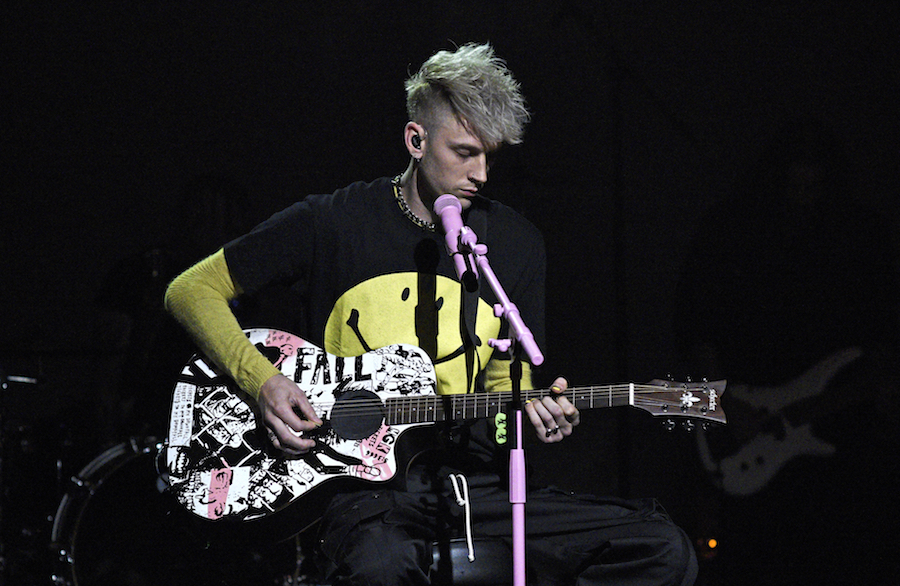 ( © Will Heath/NBC/NBCU Photo Bank via Getty Images)  
Machine Gun Kelly rocked the "Saturday Night Live" stage for the first time this past weekend with his hit "my ex's best friend" and the emotive "lonely", one of his most heartbreaking songs to date.

He wrote "lonely" after his father died in July 2020, exactly one year after he released his Hotel Diablo album: 
During MGK's teen years, the two had trouble getting along, partly due to him getting arrested several times and regularly skipping school. The two reconnected a few years before his death, giving them some time to enjoy together but not nearly enough.
The song describes his up-and-down relationship with his dad, as well as mentioning his late aunt who died in 2017. When Kells was nine years old, his mom left him and his father, so they moved in with his aunt in Denver, Colorado. She encouraged him to follow his dream of being a musician, and he wrote his first song in her basement. 

The three of them watched SNL every weekend while they lived together, which inspired him to perform "lonely" as a tribute:
While MGK's first performance of the night, "my ex's best friend", was energetic and adorned with extra guitar riffs, his "lonely" performance was much more stripped down, letting the lyrics speak for themselves. By the second chorus, he seemed to be tearing up onstage, emphasizing how much the song means to him.
A few hours later, MGK admitted he had more complex plans for the performance, but technical difficulties forced him to simplify it, which he was grateful for:
What did you think of MGK's performance on SNL?