The New Trailer for Dumbo Already Has Us Crying!
Written by Brooke Sharland. Published: November 16 2018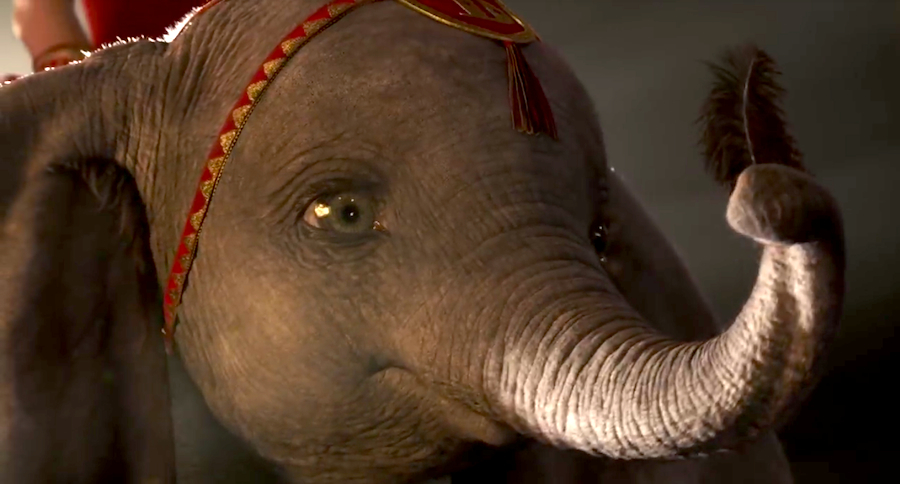 This week, the new full-length trailer for the live-action Dumbo was released and BOY, are we crying!
"Welcome, baby Dumbo. We're all family here, no matter how small," says Milly (Nico Parker). After Milly and her brother Joe (Finley Hobbins) realize Dumbo can fly, everything sort of changes.
Everything seems beautiful, wonderful, MAGICAL as we see shots of the circus. But, all of a sudden, the trailer takes a sad turn when we see baby Dumbo being separated from his mother. Milly and Joe BEG their father Holt (Colin Farrell) to do something, but he just stands and watches. This is the part of the trailer where I really started to tear up. Milly promises Dumbo that they're going to bring his mother home. AW! Such a sweet moment.
I'm still crying, though, because "Baby Mine" is playing in the background throughout the rest of the trailer. Dumbo has some rough moments where he looks, well… rough. We see him with the saddest little face ever, painted like a clown. He stumbles, and we hear "He doesn't look like magic to me." OUCH. Just you wait, sir. Just you wait. No joke, I am full on crying at this point in the trailer. I just want to hug baby Dumbo and tell him everything is going to be okay.
We see, "When all seems lost… Find you courage." Dumbo seems to reunite with his mother (through a giant crate, but reunite nonetheless). Is this movie going to be entertaining and inspirational and heartbreaking all at once? Definitely. Now I'm SOBBING.
As the trailer closes, the circus seems to be in chaos, potentially burning down. We see shots of Dumbo getting ready to fly mixed with the shots of the circus in this state of disarray. He looks scared, but ready. I love this elephant and I'm really crying hard.
The film also stars Michael Keaton, Danny DeVito, Eva Green, and Alan Arkin. It is directed by Tim Burton (!!!! so excited), with screenplay by Ehren Kruger. It is LOOSELY based on the animated original and more so based on the original novel written by Helen Aberson andHarold Pearl, so we can definitely expect a few changes here and there.
Here is Disney's official description of the plot: "Circus owner Max Medici (Danny DeVito) enlists former star Holt Farrier (Colin Farrell) and his children Milly (Nico Parker) and Joe (Finley Hobbins) to care for a newborn elephant whose oversized ears make him a laughingstock in an already struggling circus. But when they discover that Dumbo can fly, the circus makes an incredible comeback, attracting persuasive entrepreneur V.A. Vandevere (Michael Keaton), who recruits the peculiar pachyderm for his newest, larger-than-life entertainment venture, Dreamland. Dumbo soars to new heights alongside a charming and spectacular aerial artist, Colette Marchant (Eva Green), until Holt learns that, beneath its shiny veneer, Dreamland is full of dark secrets." Well, with Tim Burton directing, I guess would should have all been expecting that this film would get a little darker than we know it to be.
Anyways, I just want to know if we're gonna be able to see Timothy R. Mouse, who I think we kinda see in the trailer, but it's hard to tell if he's just going to be a mouse or if he'll actually become more. It also doesn't seem like (as of right now at least) any of the animals in this film will talk like they do in the original or in other live-action Disney films, like The Jungle Book.Guess we'll have to wait and see what Tim Burton does with it! All I know now is that it's definitely going to tear at my heartstrings.
Dumbo hits theaters March 29, 2019.
(Image via Walt Disney Studios)
- Brooke Sharland, YH Contributing Writer