The 5 Biggest Feline Celebs Appearing at CatCon!
Written by Mike Dolzer. Published: June 24 2016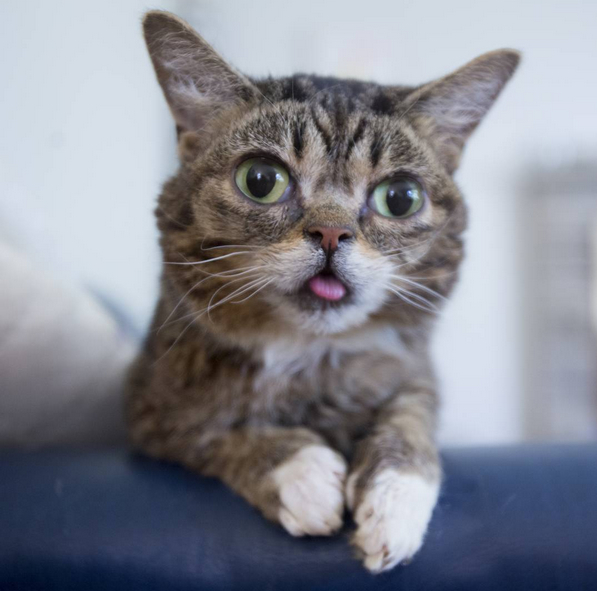 With CatCon clawing its way to L.A. this Saturday (June 25) and Sunday (June 26), we thought it would be the purr-fect opportunity to bring our readers into the world of cats as and count down which of the celebrity cats has the most pawesome social media presence. For the purposes of this countdown, we will only be discussing the famed felines confirmed to be appearing at CatCon!
5.Sunglass Cat (34.7k followers on Instagram)
Coming in at number five on our list of CatCon cats with the best social media presence is the stylin' Sunglass Cat. This cool cat is known for wearing stellar shades and for being an overall fashionable and fierce feline. ME-OW!
4.Fin (71.2k followers)
Number four is Fin, the green-eyed ginger cat known for her online exploits with her little brother, Sawyer. The cuddly kitten and her adorable sibling will be at the Purina One Whole Body Health Hotel event at the Ace Hotel right after CatCon!
3.Pudge (599k followers)                 
Clawing her way into the third spot is Pudge. This feline fatale is instantly recognizable because of her cute moon-like face (which is often frowny-looking), her unique facial coloring, and her rocking mustache. We just love Pudge!
Lil BUB is a legendary cat with a huge fan following. Her constantly protruding tongue and baby face makes her one of the prettiest kitties in the world. Lil BUB will be headlining a few shows at CatCon, some of which are already sold out. We bow down to the power of Lil BUB!
1.Nala (2.9m followers)
Nala has a social media presence that dwarfs many human celebrities, which she uses to promote pet issues like neglect and overpopulation in shelters. Nala's blooming beautiful blue eyes draw fans in by the droves, and her outlandish facial expressions keep us coming back for more!
We love all of the internet cats and our friends at CatCon L.A. for raising money for cats and cat-related causes. To learn more about CatCon or to purchase tickets, visit their website!
(Photo via Instagram)
- Mike Dolzer, YH Contributing Writer