Streamy Awards Voting is Open; New Categories Reflect Growth in the Medium!
Written by Katie Marzullo. Published: July 09 2014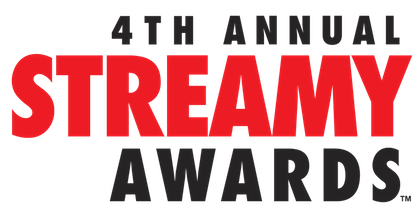 Let's face it, y'all, the Internet is the new Television. And just like TV once was back in the olden times, online programming was long considered not a legit outlet of quality content. Well, that game definitely changed thanks to likes of web-only shows like "House of Cards" and "Orange Is The New Black", which have proven that original online content is ready to be taken seriously!
The Streamy Awards have certainly noticed this too, and in their 4th year of existence, they have found it necessary to expand and broaden their range of categories. As Streamys Executive Producer Drew Baldwin puts it, "The Streamy Awards are about relevance, excellence, and diversity, which is why our new categories reflect the current state of the industry and embrace the incredible enthusiasm and engagement of the online video community."
Basically what he's saying is, the community is growing, and the reason why is because of the fans, and it's those very fans that are necessary for filtering the best of the best of online content to make up for this year's Streamy nominees!
Here's a handy video to elucidate the point:
So, there you have it – the Streamy Awards are completely fan-based, so if you're an avid web content watcher, you should definitely go to their website and voice your opinion – the last day to vote is July 27! With every vote, the online community grows stronger and better!
(Photo via Tubefilter)
- Katie Marzullo, YH Staff Editor