Remembering Batman's True Voice, Kevin Conroy
11-12-2022 by Greg McIver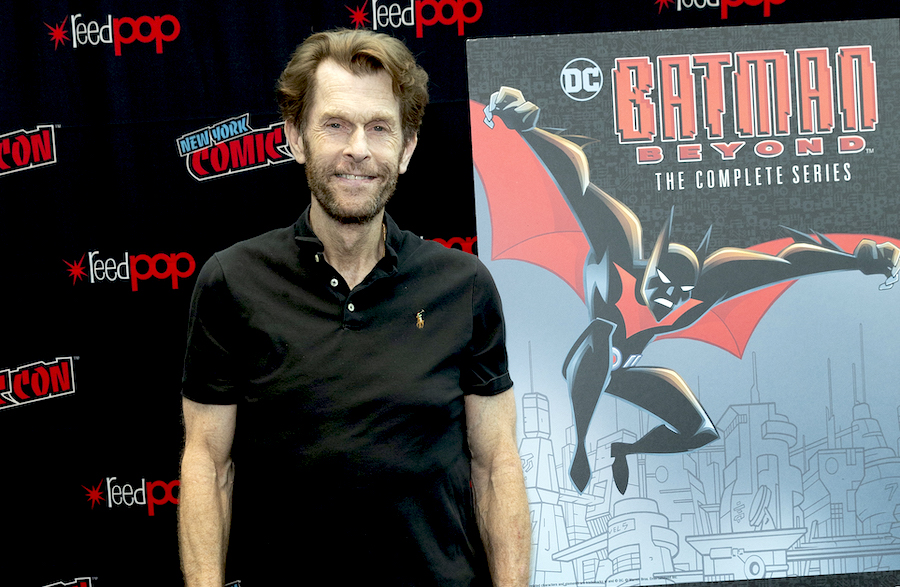 ( © Lev Radin/Pacific Press/LightRocket via Getty Images)  
For many (including the man who is typing this), there will only ever be one true Batman, and that character was brought to life so richly and so purely by none other than Kevin Conroy. This week (and for many more to come), fans will mourn the passing of this hugely talented man. A piece of our childhood has taken a hit, and while his voice will always remain, it does not change the fact that it still hurts.
In 1992, "Batman: The Animated Series" made its television debut, and it became an instant classic for many. Beautiful artwork combined with stories that did not talk down to its young audience made this a show that us children, at the time, were eager to call our own. And the beating heart behind it all was (and will always be) Kevin Conroy's masterful voice work as Batman/Bruce Wayne. Rage, sorrow, hope, and courage swelled within the lines spoken by the Westbury, New York, native who had graduated from Julliard 14 years prior to assuming the role of The Dark Knight. Conroy made Batman the hero that we needed him to be but never let us forget that he was also a victim who was capable of (with a little effort, depending on the situation) great empathy and kindness.
A year after Kevin Conroy brought Batman to life on the small screen (in a way that no other performer ever has or will), we were gifted with a film by the same talented creative team. Batman: Mask of the Phantasm remains to this day the greatest Batman film ever made and easily one of the best comic book movies of all time. Conroy once again voiced Gotham's Favorite Son and capitalized on all of the great work he had done with the television series. Here was a film finally about Batman. The villains were there, of course, but our hero was the main attraction. Kevin Conroy never failed to make Batman the hero that we all wanted/needed, but in this particular film, the vulnerability on display was far more impactful than all of the Batmobiles and Batarangs put together. Batman was a figure of the shadows, but his humanity glowed brighter than the brightest sun. The artwork of the film was made to convey a sense of timelessness, and that is fitting because the work done by the man behind the bat will never grow old or stale.
Kevin Conroy would continue to portray Batman in many different shows and games for the next 30 years, and it was always a pleasure and a delight to hear his voice and know that it was he who was providing the heart and soul of the legendary hero known all around the world by millions. He was 66 years old when he died on November 10 from cancer. The man has passed on but his legacy is eternal. Thank you for everything, Kevin Conroy. It meant a lot.