Radiohead's 'A Moon Shaped Pool': A Thoughtful (and Bleak) Masterpiece
Written by Sarah Osman. Published: May 20 2016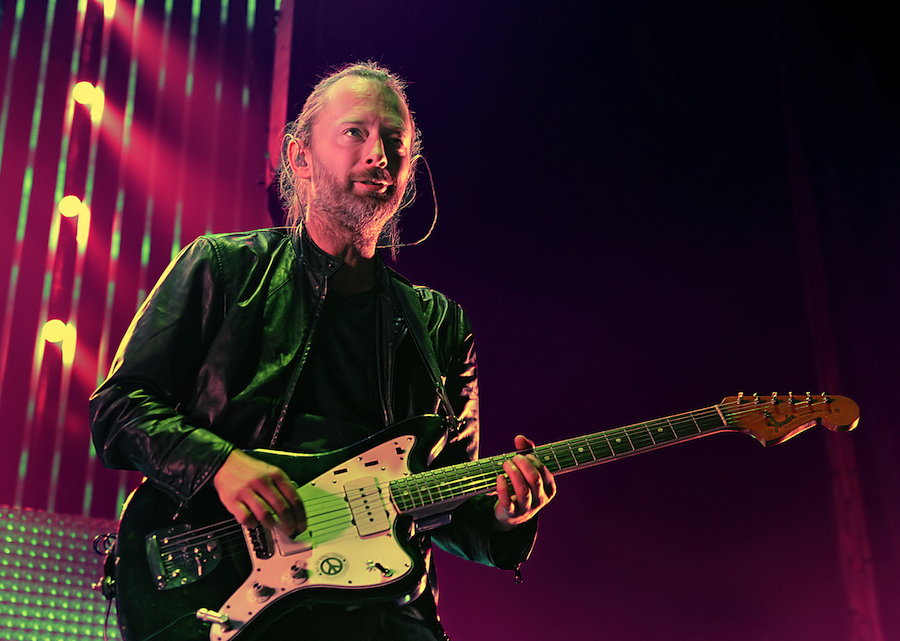 Radiohead has always been known for their rather somber music. One of their biggest hits, "Creep", is arguably one of the darkest pop songs of the last 25 years. Their latest album, A Moon Shaped Pool, continues to explore the complexities of life as well as what it all means.
Released on May 8, A Moon Shaped Pool was a surprise drop (following the recent trend in surprise-drop albums). Since lead singerThom Yorke is heartbroken at the moment, the songs reflect his current melancholy outlook. Compared to other Radiohead albums, A Moon Shaped Pool is quite cohesive -- each song builds on the next and reflects the themes of the last. The band has described the album as being "dystopian lullabies", which is a fairly apt description. The melodies for each song are haunting and rather whimsical, but paired with dark lyrics. The final song,"True Love Waits" (which the band has had in demo form since 1995), includes this bleak sentiment: "I'm not living / I'm just killing time."
While the lyrics of the songs are killer (quite literally -- the first song "Burn the Witch" focuses on lynch mobbing), it's the orchestral arrangements that make this album pop. Jonny Greenwood has recently written numerous soundtracks for rather twisted movies (There Will Be Blood, Inherent Vice) and his film composing skills show. The album almost feels cinematic, although there isn't a film to accompany it; the songs flow into one another as a film's soundtrack matches the action on screen. Greenwood also seems to have been inspired by classical music, which fits considering his recent film compositions.
The entire album comes together thanks to Yorke's powerful voice. He captures deep sorrow in standout song "Glass Eyes", in which he laments "Hey it's me / I just got off the train / A frightening place... faces are concrete grey." You can feel Yorke's pain in each lyric, which truly proves that from great pain comes great art. Additional standout songs include "Burn the Witch", "Desert Island Disk", and "Ful Stop", which features an interesting juxtaposition of melodies.
Take a look at the rather bleak video for "Burn the Witch": 
"A Moon Shaped Pool" is available on iTunes.
(Photo via WENN)
- Sarah Osman, YH Contributing Writer