PLAYLIST PICKS: Watkins Music
Written by Kate Ferguson. Published: December 01 2014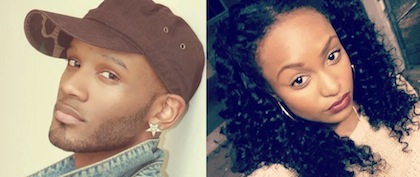 Fans of artists like Janelle Monae andSolange might perk up at the sounds ofWatkins Music, a Los Angeles-based soul/pop dance sibling duo. The brother/sister collaboration is made up ofAsa Watkins (producer, drums, keys, programing) and Airreal Watkins (producer, vocals, arranger, writer).
Both Asa and Airreal had plenty of creative history between them before they began collaborating together to make music, including both the performance and production angles. They eventually came together to express through one of their favorite outlets, and their familial bond makes their mission that much warmer.
Their single, "One Life One Love", is a catchy buoyant track with uplifting lyrics, which makes for an eclectic, soulful dance song. There are both elements that are specific throwback vibes, but also a centeredness that makes the music focused right in the present moment. The overlap of male and female vocals bring a natural harmony to the whole song, and the jazzy dance feeling is offered in tight fast moving down beats.
Their video for "Metronome" gets additional vocals from Ava Grant and has a little more of a swaggy nightclub feel (which fits with the video, as it's set in a club), still with a tightly delivered pace on the instrumentals. You get the feeling that the duo is very happy to be making the music, which makes it all the more enjoyable.
In an effort to keep the good feelings flowing and moving the world through art, Watkins Music will be releasing singles each month of this year. To keep things interesting and growing, these singles will incorporate a variety of collaborations to change up the style and influences while keeping a focus on their emotional expression and the inspiration of those around them.
Keep up with Watkins Music on Facebook.
(Photo via James Moore)
Kate Ferguson is a Los Angeles local and freelance writer for a variety of blog genres. Look for article links (and the occasional joke) on her Twitter @KateFerg or check out her personal blog ThatsRandomKate.blogspot.com