Our 6 Favorite Documentaries of 2023!
Written by Rachel Rosenfield. Published: November 16 2023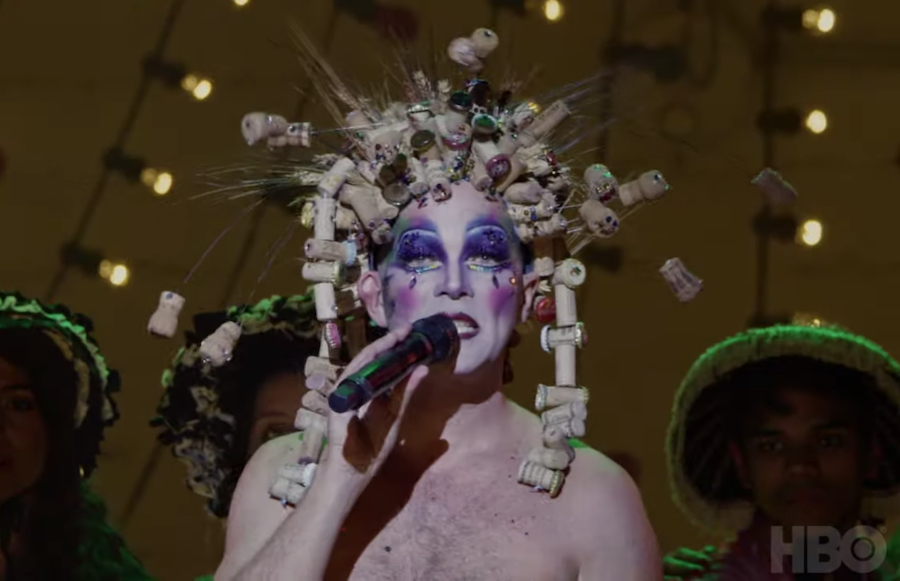 (Photo: HBO)
Usually, people like to pay attention to the scripted films of the year, as those are the ones that get the most buzz. However, scripted films are not the only exciting films that people can see. For instance, there are also a lot of great documentaries that have been released this year. What makes these documentaries so great is that they are telling real stories with the real people in a variety of ways. There are so many different formats that documentaries use, and it is often the creativity that adds to the intrigue. Furthermore, these documentaries can sometimes be stretched out into docu-series so that the story can go even more in-depth. The best part is that documentaries will always find a fascinating story that people will enjoy learning about. 2023 was a year with a lot of great documentaries and many of them deserve to be seen. These are some of the best and most interesting documentaries of 2023!
1. Pamela, A Love Story
Pamela Anderson was once known as one of the world's most beautiful women, which was thanks to her work withPlayboy and "Baywatch". People did not really recognize her for her personality or what she had to say -- they just cared about her body. The infamous leaked sex tape of her and ex-husbandTommy Lee did not help matters, nor did the 2022 Hulu mini-series "Pam & Tommy". Anderson just wanted to be heard. With the documentary Pamela, A Love Story, her side of the story is finally revealed. The goal of this documentary is to trace Anderson's life to where she is now, showing the turmoil that she faced. Her life has not been easy, but she is trying to make something great. Anderson's recent run in the musical Chicago, which is highlighted in the documentary, demonstrates how she wants to show that she has talent. Anderson has a lot that she wants to do for herself and she wants to love herself. She may have had a tough past, but the documentary explains that she is ready for a bright future.Stream on Netflix.
2. Taylor Mac's 24 Decade History of Popular Music
In 2016, performance artist Taylor Mac performed a one-time 24-hour marathon show in Brooklyn entitled "Taylor Mac's 24 Decade History of Popular Music". Like the title suggests, the show went over the history of popular music from 1776 to 2016, covering 24 decades. Along with the music, Mac and fellow performers gave lessons on the history of LGBTQ+ liberation and how it and popular music has influenced U.S. history. The documentary of the same name explores the excitement of this performance. Of course, this is not a 24-hour documentary. Instead, it gives highlights of many parts of the show and the songs, as well as showing off some elaborate and eye-catching outfits. The show was a one-of-a-kind experience, and the documentary aims to capture that magic and show people at home the power of music. Stream on Max.
3. Still: A Michael J. Fox Movie
In the 1980s,Michael J. Fox was one of the biggest young stars. From his television fame with "Family Ties" to his film fame withBack to the Future and Teen Wolf, Fox was everywhere, and it looked like he could only go up from there. However, that turned out not to be the case. In the 1990s, Fox was diagnosed with Parkinson's Disease, and that disease ended up slowing down his career. However, it did not do damage to his spirit. Still: A Michael J. Fox Movie gives a candid look at Fox's life through his perspective. The film is centered around an interview with Fox where he discusses everything from the beginning of his career to his peak to his diagnosis to where he is now. Fox is willing to share everything and he wants people to know his struggles so that they can understand him in this raw view of his life. Stream on AppleTV+.
4. "The Super Models"
In the 1990s, supermodel culture was huge. There were many of them that would dominate magazines, runways, and even music videos. People looked up to them and aspired to their beauty. Now, they get to tell their own story. "The Super Models" is a docu-series that focuses on four of the biggest models of the '90s: Cindy Crawford, Christy Turlington,Linda Evangelista, and Naomi Campbell. During that time period, these women were everywhere and could not avoid being seen. However, they want to show that they are more than just pretty faces. They are opening up about some of the struggles that they have faced in the spotlight. There are some struggles that were collective experiences that come with being a supermodel, while other struggles were specific to a certain supermodel and how they experienced the job. The models featured in this series have all lived complicated lives in the '90s fashion world, and now they get to share their stories.Stream on Apple TV+.
 
5. "Break Point"
Professional tennis may not be the most popular sport, but that does not change the competitiveness and cutthroat nature of the sport. Many people who are not into tennis may not fully understand all of that. Now, with the "Break Point" docu-series, people can easily learn. This series follows many of the top men and women tennis players on the tour. We see them practice, work out, talk to the press, interact with fellow players, and more. We also see highlights from many big matches and learn about some context for the mindset and energy of the players in these matches. "Break Point" shows the highs of the career of a tennis player but also the lows. There are two parts of the first season that came out 6 months apart, with the first-half focusing on the beginning of the year of the year prior, and the second-half showing the end of the prior year. Not only is there drama shown in this docu-series, but you can walk away knowing a lot more about tennis. Stream on Netflix.
6. Wham!
When it came to pop hitmakers of the 1980s, hardly anyone stood out quite likeWham!. This duo was responsible for a host of hits like "Wake Me Up Before You Go Go", "Careless Whisper", "Last Christmas", and more. The duo was also the launching pad forGeorge Michael's successful solo career. However, like most music acts, there may be more than what meets the eye.Wham! is a documentary that examines how two friends, George Michael and Andrew Ridgeley, found musical chemistry and were able to take the world by storm. Some of the documentary comes from a scrapbook that Ridgeley's mother made that shows the journey that these men shared. They met when they were children, and they both had big music aspirations. Fame did not happen overnight, but they both worked hard to get there. They then had to deal with the pressures of fame, which the documentary clearly demonstrates is not easy, especially for Michael and his obsession with image. However, the two always had each other's backs, and Ridgely recognized that the duo was mostly Michael and accepted that. The documentary does not show many serious problems, but it shows how one of the greatest pop duos reached their peak through the power of catchy tunes and friendship. Stream on Netflix.