Not Your Average Run in the Park: 8 Wild & Wacky Marathons to Get You In Shape!
Written by Amanda Baltazar. Published: January 25 2022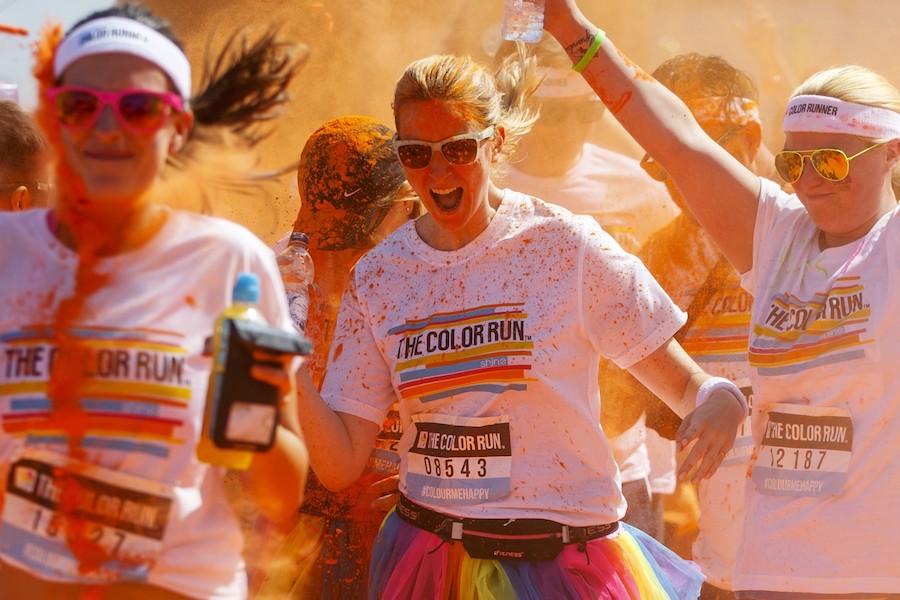 ( © Tolga Akmen/Anadolu Agency/Getty Images)
How many of you have running a marathon on your bucket list? I definitely do, but I am no way near in shape for that yet. One way to start training is to sign up for a couple of 5ks, which is a little more than three miles. There are so many 5ks out there, though, so why sign up for just the regular ones when there are various races that are more than just running? Ever heard of the Color Run or the Mud Run? Those are just a couple of the 5k races out there!
The whole country is looking for new ways to get fit and have fun. These races are a great to stay in shape as well as have a good time. Bring your family, your friends, your co-workers, or your club/organization and have a blast!
Here are a few of the wackiest and craziest races that you can sign up for:
At this race, you run a normal 5k, and at every mile marker, people throw colored dust at you. Sounds unpleasant but it's actually a lot of fun!
2022 dates TBA.
"A Good Clean Run" is their slogan, and I couldn't agree more. It's like one big bubble bath, or a car wash without the cars. 
This year's Bubble Run will take place on March 12!
This is the EDC of races. Flashy costumes, neon, music, glow sticks, bright lights accompany you while you take on a 5K. And when it's all over, everyone gets to party at a huge concert with live DJs. 
The next Night Nation Run event will be on April 2, 2022, in Jacksonville, FL!
If you are a huge Disney fan, then this was made for you. Orlando's Disney World puts on a variety of races, from a 5K to a 10K, half-marathons, a kids run, and even a full marathon. They also have a Goofy and Dopey Run, the latter of which is 48.6 miles! Whaaaat?! All the races take you through the Disney Park and it's a huge Disney running party!
The next runDisney event is the Disney Princess Half-Marathon Weekend, coming up February 24-27! 
This is one of the most intense and grueling obstacle races out there. This race was designed by "insane ultra athletes and a Royal marine." This race runs worldwide as far as Mexico and Australia and hopefully more! This race just looks kind of painful, but if it's for bragging rights, then I'll try it out!
Check their website for the full 2022 schedule of races!
Much like the Spartan Race, this is an athlete's test of endurance, skill, and mental grit. It's more of a challenge than it is a race.
Check their website for the full 2022 schedule of races!
If you need a little extra motivation to keep movies, how about being chased by zombies? Can you survive? If you do, there's a killer after-party. Pun intended.
This year's Zombie Fun Run will take place on November 12, 2022!
Have you ever been to Comic-Con and thought to yourself, "Could use more running"? Well, you're in luck! This 5k encourages participants to come decked out in support of their fave superheroes, and proceeds from the event benefit the Crime Survivors Resource Center. Get your job on AND help a good cause? Sounds heroic to me! There is also a virtual version of the race in case you can't get to the event in person but still want to participate.
This year's LA Superhero 5k will take place on April 2, 2022!
Happy running!