Noah Centineo: Not Your Typical Romantic Leading Man!
Written by Alexandra Tirado. Published: September 25 2018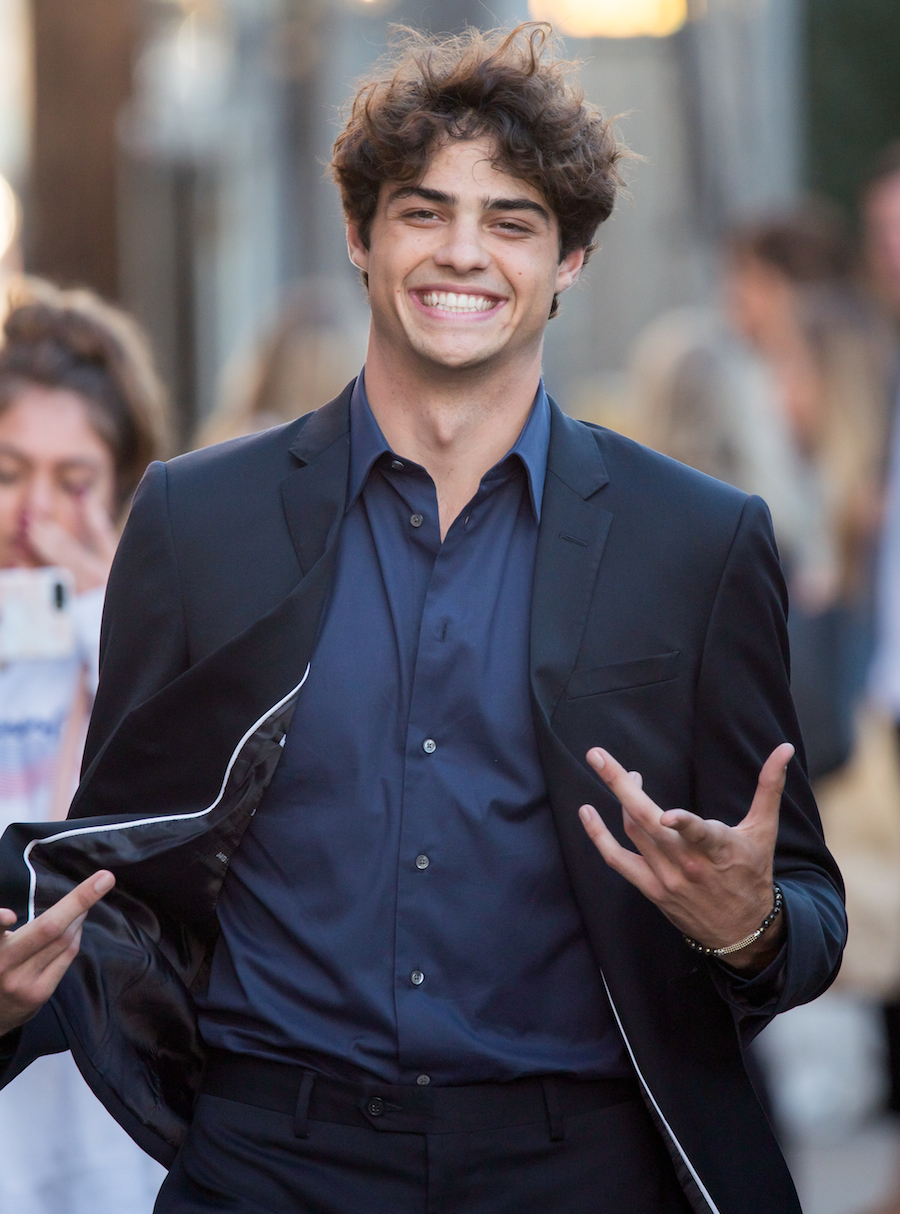 Unless you have been on the process of purposely avoiding all forms of social media and also happened to have forgotten your Netflix password for the last two months, there is no way you haven't heard aboutNoah Centineo. 
Inadvertently, Centineo became this Summer's star revelation after appearing in Netflix's rom-coms To All The Boys I've Loved Before as Peter Kavinsky and as Jamey in Sierra Burgess Is A Loser. In both movies, Centineo plays the main ladies' romantic interest -- a lovable jock with a soft side.
If you were born in the '90s, you are probably too well-versed in the typical "jock who falls for nerd after realizing he doesn't have to be ashamed of his soft side". We saw it with Austin Ames in A Cinderella Story, a football high school star who secretly wants to be a writer, and High School Musical's Troy Bolton, a high school basketball star with a love of singing (see the pattern?). And don't get me started on '80s movies that follow this similar outline (looking at you, every John Hughes rom-com). But Centineo's real charm lies not only in his handsome smile, but in his ability to not be "that dude that needs a woman to change him" and instead being a nice guy figuring it out and already perfectly lovable as-is. 
In To All The Boys I've Loved Before, Centineo plays Peter Kavinsky, a lacrosse player trying to get back with his girlfriend by faking a romance with Lara Jean, the main character. In Sierra Burgess Is A Loser, he plays Jamey, a football player who falls in love with Sierra, the main character, while mistaking her for is somebody else (sounds sketchy, but trust me, it's sweet). What makes him stand out in both portrayals is that, from the beginning, his characters have depth. Yes, there are some dubious moments (like when Peter doesn't immediately defend Laura Jean when everybody thinks they had sex), but these flaws are eclipsed by the positive traits of both characters. Even more refreshing is that you can see these qualities from the beginning, unlike other male romantic interests who mainly rely on their looks for the audience's sympathy until they do a 180-degree turn towards the end, which is what makes it even more rewarding when Peter ends up declaring his love to Laura Jean and Jamey ends up being the bigger person after forgiving Sierra for lying to him and taking her to homecoming. 
Although the writing and storyline of these movies certainly has much to do with this improvement, Centineo has to be credited for his artful way of bringing these characters to life. His sweet persona and his ability to understand the duality in his characters is what makes him great. That, plus his ability to take the typical male bravado in his characters and replacing it with a real person that doesn't have the emotional range of a spoon (looking at you, Austin Ames) is what truly makes Centineo an artist to watch out for!
(Image via RB/Bauer-Griffin/GC Images/Getty Images)
- Alexandra Tirado, YH Contributing Writer