Nerdist Offers Something for Everyone's Inner (& Outer) Geek!
Written by Amanda Baltazar. Published: May 04 2015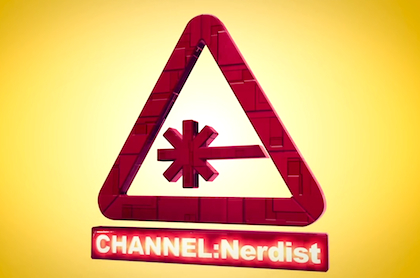 For "what it really means to be a nerd", Nerdist has brought out a place for all nerds to come together and take over the world!
Nerdist started out as a podcast in 2010 hosted by Chris Hardwick, along with Jonah Ray andMatt Mira. Later, it was turned into a television show on the BBC.
Since then, Nerdist has become an empire for comedy and entertainment, covering topics from television shows, movies, comics, music, video games, and pretty much anything and everything one can possibly "nerd out" about.
YH was there to get the inside action on Nerdist's launch party back in 2012:
Nerdist has been a prominent channel on YouTube with many different shows about all sorts of topics for everyone.
Here's a quick rundown some of the shows offered on the Nerdist channel!
If science tickles your fancy, check out Kyle Hill's show.
If television, movies, and comics of pop culture is what gets you going, check out "The Dan Cave"!
All you Grammar Nazis out there, sheck out "Grammar Slam" with CM Punk!
One of my personal favorites is "All Star Celebrity Bowling"!
Nerdist has become a kingdom and safe haven for all nerds far and wide to commune, enjoy each other's company, and discuss topics about what we love and are passionate about without shame.
Thank you, Nerdist, for just being you.
You can find more podcasts, videos, and news from Nerdist on their website!

(Screenshot via YouTube)
- Amanda Baltazar, YH Staff