Move Over, "Drip Drop": Fox Releases 2 New Jams for Season 2 of "Empire"!
Written by Sarah Osman. Published: September 11 2015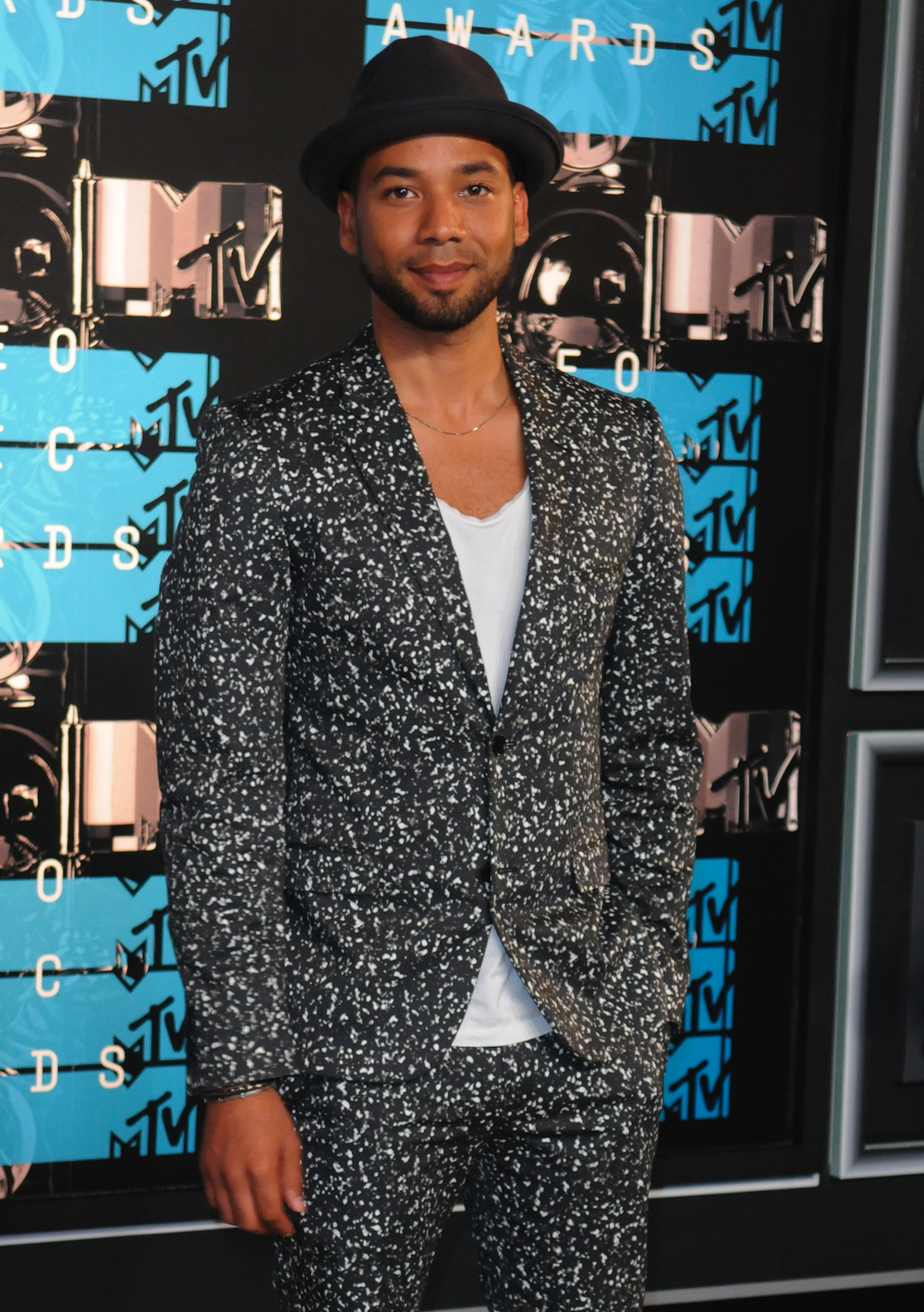 If you're like me, you are literally counting down the days until the Season 2 premiere of "Empire"! The fabulous musical soap opera will return to Fox on September 23at 9pm, and the network has decided to pump us up for it by releasing two new hot singles that will be featured in the upcoming season!
The first jam, "No Doubt About It", features "Empire" star Jussie Smollett (who plays middle child and musical genius, Jamal) as well as Pitbull and sounds quite different from anything that has been featured on "Empire" before. The song was also co-written by Ne-Yo, who was recently named a part of the show's music team. You can definietly hear Ne-Yo's influence in the song, as it sounds like something that would play in da club:
The song makes me wonder how Pitbull will fit into the "Empire" -- Will he be an ally of Jamal's? An frenemy? I can't wait to find out!
The second song features everyone's favorite pair of dueling brothers, Jamal and Hakeem (Bryshere Y. Gray). Simply titled "Ain't About The Money", the song has a more classic '80s feel to it. The song has been featured in the trailers for Season 2, which looks more insane than ever.
When we last left the Lyons, Lucious had been locked away for the murder of Cookie's cousin, Bunkie. Season 2 will open three months after this, as Lucious goes to court. Cookie and the rest of the Lyons decide to hold a #freelucious concert to as a public display of support, but secretly they are conspiring with guest starMarisa Tomei (who guest stars as a lesbian billionaire) to take over the company. Expect a lot of fighting and singing from the Lyons, as usual. In the meantime, Tomei and Pitbull won't be the only familiar faces in Season 2;Vivica A. Fox will pop as Cookie's sister, as well as Alicia Keys, Lenny Kravitz, and Kelly Rowland.
While we wait for this crazy show to return, let's throw it back to my favorite song from Season 1, the immortal "Drip Drop":
Also be sure to check out our YH Studio chats with the 2 youngest Lyon kids, Jussie Smollett and Bryshere Y. Gray!
Are you as psyched as we are for Season 2 to start? Which of the new "Empire" songs is your favorite?
(Photo via WENN)
- Sarah Osman, YH Contributing Writer