'Monsters & Aliens' Helmer Bringing 'Captain Underpants' to Big Screen
Written by Sarah Osman. Published: November 06 2013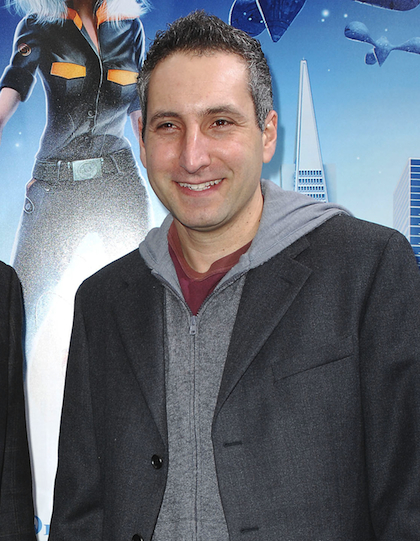 Look in the sky! It's a bird! It's a plane! It's… a giant man wearing underwear!
I personally think that the above line should be the tagline for the upcomingCaptain Underpants movie. You read that correctly --Dav Pilkey's beloved superhero is headed to the big screen. Nicholas Stoller, who has scribedForgetting Sarah Marshall and co-scribed The Muppets, is set to pen the script for Captain Underpants, while Rob Letterman is set to direct the film. He's worked with Stoller before on 2010'sGulliver's Travels, which Stoller co-wrote. Previously, Letterman directed Shark Tale and Monsters vs. Aliens.
In the series, Captain Underpants is created by two trouble-making fourth graders, George Beard and Harold Krupp. The duo draw, write, and sell their own comics focusing on the skivvy-wearing crusader and his adventures. However, things go a bit awry when they accidentally hypnotize their principal into thinking he is Captain Underpants. Over the years, the boys and Captain Underpants have gone on quite an array of adventures, including battling Dr. Diaper and his evil robots to taking on the talking toilets. Captain Underpants was first released by Scholastic in September of 1997 and has since gone on to have more than 50 million books in print in the U.S. alone. The books have debuted at #1 on numerous bestseller lists over the years.
I am unashamed to admit that I loved the Captain Underpantsbooks as a kid, and I secretly still do, so the idea of aCaptain Underpants movie thrills me. I can't wait to see this! Are you as excited as I am to see Captain Underpantsas I am?
(Photo via Apega/WENN)
- Sarah Osman, YH Staff