Moments From The "Stranger Things" Season 2 Teaser That Left Us Speechless!
Written by Brittany Taormina. Published: February 10 2017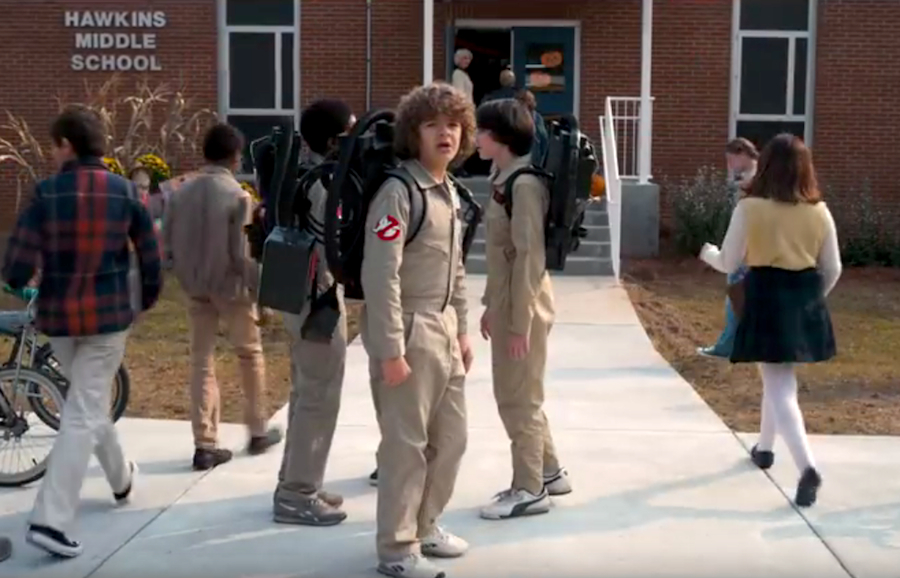 If you were watching the Super Bowl on Sunday, you might have been caught off-guard to see, wedged between all the multi-million dollar beer and cars, an old "L'Eggo my Eggo" commercial…or was it?
Fans of the Netflix Original Series "Stranger Things" already know that Eggo frozen waffles play an important role in the series. Using a commercial in the '80s to tie into a new "Stranger Things" teaser trailer was genius. Here are moments from the teaser that left of us speechless, even though it was only 25 seconds long!
1. Eggo Commercial Intro (1 second in)
An epic throwback to the era and, of course, the connection to Eleven.
2. Eleven's face upside down… (7 seconds in)
Mike screaming Eleven is giving us all major anxiety -- yikes!
3. The caption "The world is turning…" (11 seconds in)
Internally screams, "WHAT IS HAPPENING?" Did we mention that we are only 10 seconds into this trailer?
4. Ghostbusters? (12 seconds in)
It looks like the boys could be dressing up for Halloween, or they have become actual Ghostbusters in their spare time? Considering the new season premieres on Halloween, we definitely think trick-or-treating is involved.
5. The caption "Upside down" (14 seconds in)
Nope.
6. Eleven making an appearance in the lab (16 seconds in)
She looks completely stressed and we are not a fan... the same can't be said for her new curly 'do though!
7. Giant Spider Monster (20 seconds into trailer)
It looks like Will is having some sort of vision or the world is really turning upside down!
Some details about the plot of Season 2 have been released in the week since the trailer dropped, like the fact that it's a year later and poor Will Byers is still struggling to recover from his time in the Upside Down (can we blame him though??), and his mom Joyce (Winona Ryder) has a new love interest in the form of Sean Astin!
We are already counting down the days to the premiere! We will see you in Hawkins in 9 months...
What do YOU want to see happen this season?
(Image via Netflix/YouTube)
- Brittany Taormina, YH Contributing Writer