Laugh Out Loud with Kevin Hart's YouTube Series "What the Fit"!
Written by Calissa Kirilenko. Published: April 30 2020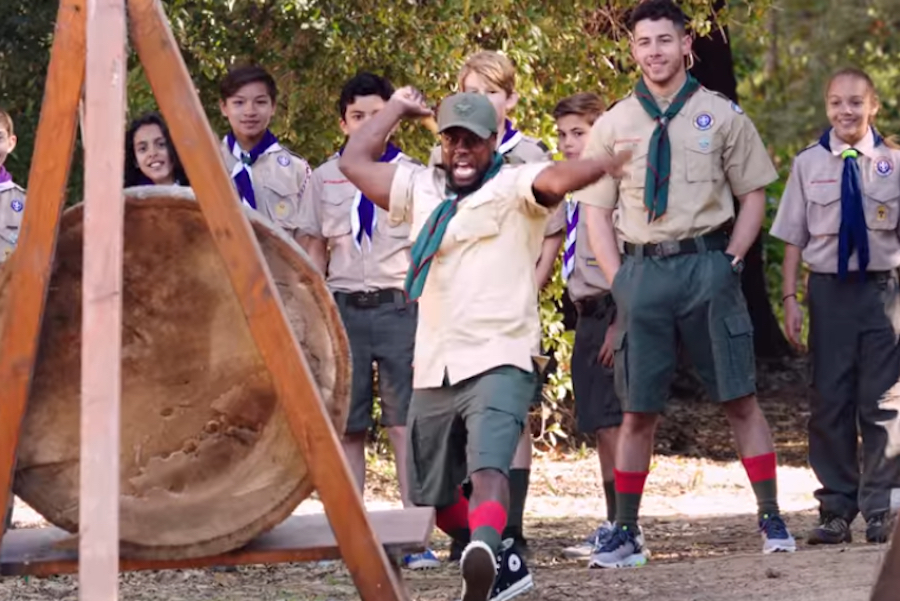 We've all been spending a lot of time at home recently, watching many TV series and movies. We here at Young Hollywood have been binge-watching a lot of comedies to pass the time, andKevin Hart's YouTube series "What the Fit" is our new favorite!
These 10-minute episodes, featured on the LOL Network channel, feature Kevin taking one of his famous friends on an adventure in the city of Los Angeles to try a new workout routine. He explores everything from visiting Muscle Beach with James Corden, goat yoga with Khloe Kardashian, and camp scouts withNick Jonas.
Each episode has made us laugh hysterically, from watching James Corden and Kevin Hart workout alongside two very fit men at Muscle Beach, competing to see who is the best (having two comedians together in one episode made it even better)...
...to watching Jennifer Garner and Kevin Hart go gardening at a farm and picking celebrity tomatoes and name them as they went along, saying this one is definitely "Denzel Washington".
Perhaps our favorite episode, though, was with Nick Jonas. Maybe we are biased because we are die-hard Jonas Brothers fans, but this one really had us laughing throughout. Nick, I was happy to see, had a very dry sense of humor that matched Kevin's and definitely made it entertaining.
Since the adventure was being a Scout, the two went to visit some of the animals they may see while in the forest, including a scorpion, snake, and turtle. As many know from his appearances on other talk shows, Kevin has a grave fear of insects and other scary animals, so his reaction to these creatures was not enthusiastic, to say the least.
Kevin Hart never fails to bring out the jokes and make everyone laugh, so if you are looking for some light-hearted entertainment, this show is perfect for you to watch.