Kellie Pickler's New Album is Cream of the Country Crop
Written by Sarah Osman. Published: November 18 2013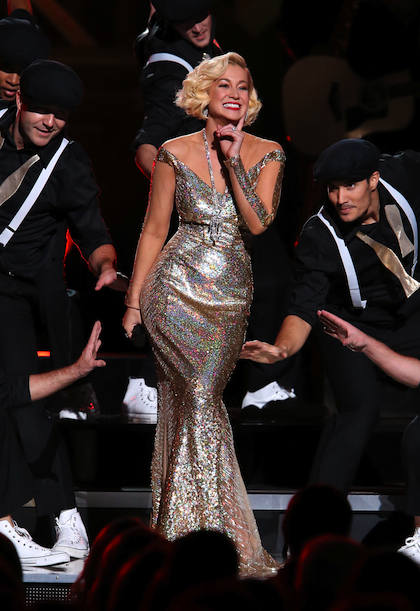 I have to admit that, lately, I have really been getting into country. I have always been a fan of Johnny Cash and Hank Williams, but the current ladies of the country music scene have won my admiration. I love how these women refuse to back down and will cry out when their man done 'em wrong. On the other hand, the menfolk of country music always seem to be wailing -- about their woman, their truck, their dog -- but it's the gals who are the true fighters. They really are their own forces to be reckoned with.
Likewise,Kellie Pickler's latest album, The Woman I Am, proves that she is another country babe who deserves to top the charts. Pickler mixes traditional and contemporary country sounds that flow well together. As a songwriter, Pickler stays true to her roots and even honors the country songstresses before her. Her title song pays tribute to the late great Patsy Cline, while "Selma Drye" (my personal favorite) salutes her great-grandmother. Pickler's ballads are quite beautiful as well ("I Forgive You" is a particular stand out), but I prefer her faster, toe-stomping tunes like "Ring for Sale" and "Little Bit Gypsy".
Thanks to Pickler and the country singers alongside her, we are receiving a much needed burst of girl power, proving that you can wear heels AND raise hell too!
(Photo via Judy Eddy/WENN)
- Sarah Osman, YH Staff