Jesse McCartney's Most Memorable TV Appearances!
04-09-2020 by Sarrah Wolfe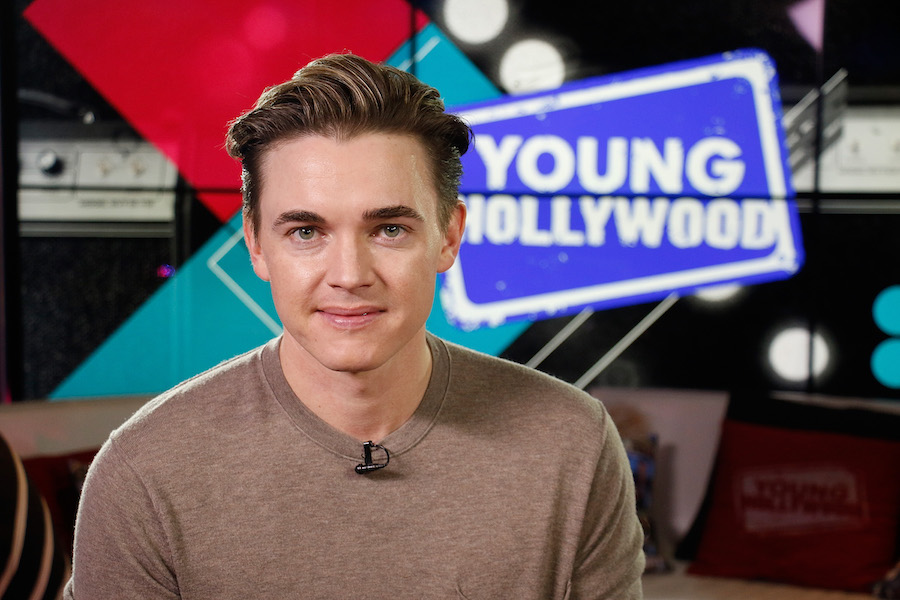 ( © Mary Clavering/Young Hollywood/Getty Images)  
Let us, just for a moment, recall the zeitgeist of the early-2000s. Let's jump back to the days of Tiger Beat magazine, Lizzie McGuire, butterfly clips, and bedazzlers. Somewhere in this glorious archive, we will find the blonde heartthrob and now 33-year-old, Jesse McCartney.
That's right, he's 33 as of today (April 9). Time really flies, right? And in honor of his birthday, we're going to revisit some of his most iconic TV appearances!
We'll start with his role as Bradin on "Summerland". The show might only ring a small bell for some because it really does not get enough credit for capturing the essence of the 2000s. Do you have any idea how many icons have been on this show? Zac Efron, Sara Paxton, Carmen Electra, and even Taylor Lautner, who is credited as "Boy on Beach" in one episode. But let's be honest, Jesse is the main reason we tuned in. 
Of course we aren't going to forget the time London and Maddie disguised as waiters to get a personal up-close performance from Jesse on "The Suite Life of Zack & Cody":
I'd be really excited about the soup du jour too, London.
And in keeping with Disney appearances, we'd like to recall the time he was on "Hannah Montana" and Hannah chose a science project over Jesse! C'mon, Hannah, any sane person would take an F if it meant hanging out with Jesse McCartney!
Some of his other iconic moments include: his guest appearance on the TV show "What I Like About You", which starred Amanda Bynes; his role as Andy on "Greek"; and his voicing of Theodore in Alvin & The Chipmunks. And of course there was his stint on "Army Wives", which he talked about when he stopped by the Young Hollywood Studio several moons ago:
But this article would not be complete without mention of his role in the movie Keith. If that movie didn't rip your heart into a million little pieces, then I don't know what will. 
So now that you have been thoroughly reminded of the fact that Jesse McCartney is one of the most beautiful souls to come out of the 2000s, go wish him a happy birthday!