Is Netflix's "Ozark" The New "Breaking Bad"?
Written by Emmy Freedman. Published: August 01 2017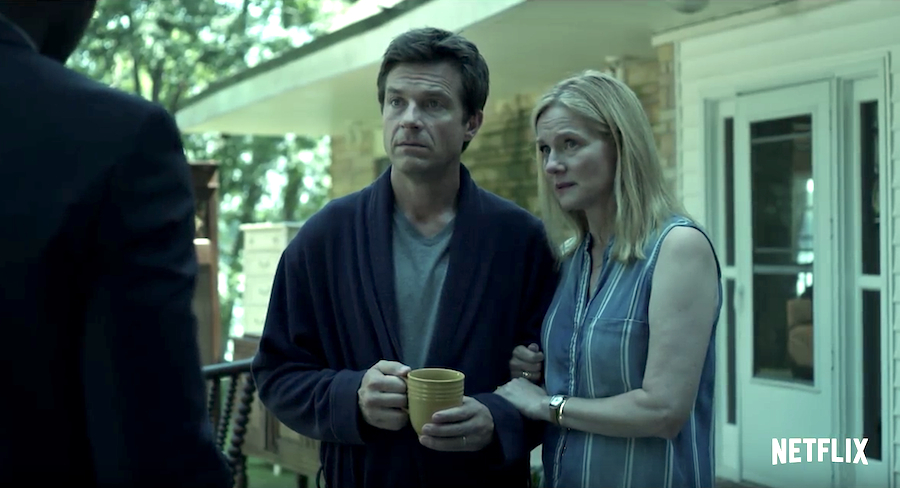 The end of "Breaking Bad" left a gaping hole of sadness in my life. It was the perfect combination of aesthetically pleasing, smart dialogue, and well-cast. Each episode kept me hooked from beginning to end, and I finished the whole show in a freaky fast amount of time. Now there's a new show to fill that void, Netflix's "Ozark". The premise is similar -- a family man gets into financial trouble and, in order to save himself and his family, enters a shady business with shady people. While the storyline isn't quite as compelling, since the main character isn't dying of cancer, the basic plot structure is similar and therefore I was hooked upon watching the first episode.
Jason Bateman stars as Marty Byrde, who's a financial planner and launders money for a Mexican drug lord on the side through his business front. However, after his business partner gets a bit too greedy, Marty finds that he must repay his debts in order to survive and abruptly relocates from Chicago to the Ozarks in Missouri. Due to this location choice, the shots are beautiful and spanning, which gives the show's backdrop a vastly lonely but jaw-dropping view.
Rounding out the cast is Laura Linney, who plays Marty's wife, Wendy, and their two kids, Charlotte and Jonah. Together, they begin a new life in a place that will hopefully guarantee them financial success since Marty must pay off $500 million. While their two kids are not exactly pleased with their new situation, Wendy ends up partnering with her husband as a realtor in order to help him launder the money he makes.
"Ozark" really belongs to Bateman. Considering that he's mainly known as a comedic actor, his dramatic acting skills are just as commendable. And while the show is dark, he can also bring a bit of light humor to the role as well. And while Marty isn't exactly innocent since he's been laundering money for a drug lord for years, he's certainly a sympathetic and redeemable character. His relationship with his wife is strained, but he's never been unfaithful, and he has a clear love and tenderness for his children. Plus, Bateman directed four of the episodes and produced all of them, which is a tough feat when you're also the star of the show.
So while "Ozark" might have a familiar storyline and characters, it's still worthy of a watch. The episodes will hook you in, and the dark but beautiful set will leave you in awe. While "Breaking Bad" was marked by the sprawling orange and red deserts of New Mexico, the dark blue and green hues that decorate "Ozark" shows that something more menacing and darker has entered the TV market.
(Image via Netflix/YouTube)
- Emmy Freedman, YH Contributing Writer