Imagining a Live-Action 'Hercules' with Ariana Grande...
04-22-2020 by Andi Ortiz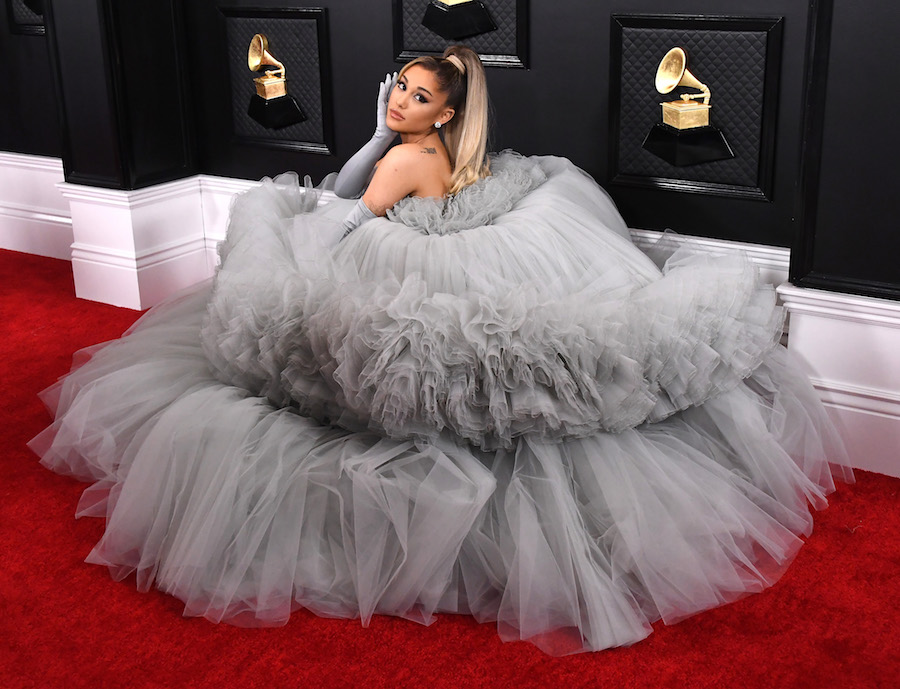 ( © Steve Granitz/WireImage/Getty Images)  
At this point, COVID-19 has touched just about every industry. For Hollywood, this meant bringing things to a screeching halt. Release dates have been pushed back, or pushed onto different platforms, and production on most projects has been delayed into next year.

But eventually, things will return to a new normal. And when they do, it'll be full steam ahead. For Disney, that likely means more live-action adaptations of animated classics.
After the "Disney Family Sing-Along", most fans are hoping thatHercules is next on the list. This is entirely thanks toAriana Grande's performance of the iconic "I Won't Say I'm In Love".
Since her performance aired, fans have created literal petitions to send to Disney asking that Grande be cast as Megara if and when a live-action version of the movie comes to be.
Now, to be fair, we've kind of known that Grande would be perfect for a live-action Hercules for a while. We just saw her in a different role at first.
Back in 2015, she did her own rendition of "Zero to Hero" for theWe Love Disney compilation album. That Christmas, she performed it live at Disney World.

So, clearly, Grande would have no trouble playing any one – or, you know, ALL – of The Muses.
But after her performance in the "Disney Family Sing-Along", Meg is very obviously the more fitting role. And that leaves us with one big question: who would fill out the rest of the cast? We have some ideas...
Hercules: Lucas Adams
( © Tibrina Hobson/Getty Images)
It's no secret that a ton of fans would like to see Chris Pratt as a live action Hercules. But Hercules is like the Peter Parker of the Disney universe. Before he becomes this big, strong hero, he's just a nerdy kid trying to find his place in the world. So, you need someone who can convincingly play both sides of him.
Let's take a moment and consider Lucas Adams here. Obviously, he can handle the strong, honorable heroics of Hercules. But he can also be pretty adorkable; we saw it way back in "Liv And Maddie".
At the end of the day, Hercules is still just a kid. At 26 years old, Adams would match up perfectly with Grande as his Meg.

The Muses: China Anne McClain
( © Paul R. Giunta/Getty Images)
Obviously, Ariana Grande could be both Meg and The Muses. But that's a lot of work to put on her shoulders.
Instead, let's have China Anne McClain play The Muses. After all, she's kind of done it once already.
The Muses are the ones responsible for telling the story of Hercules and getting Meg to come to grips with her feelings for him and what she needs to do. McClain had an awfully similar job in Descendants 3during "One Kiss".
Not only does she have the voice to pull off a five-way harmony with herself as the other Muses, but McClain also has the sass that's needed for the comedic aspect.
Hades: Tom Hiddleston
( © Slaven Vlasic/Getty Images)
Tom Hiddleston is no stranger to playing a villain, or a god. So why not make him the God of the Underworld?

Hades isn't too far of a leap from Loki. Both are mischievous, both have some anger issues, and both have serious complexes surrounding their brother. And really, just imagine Hiddleston with flaming blue hair. We need this win.
Pain and Panic: Ron Funches and Michael Peña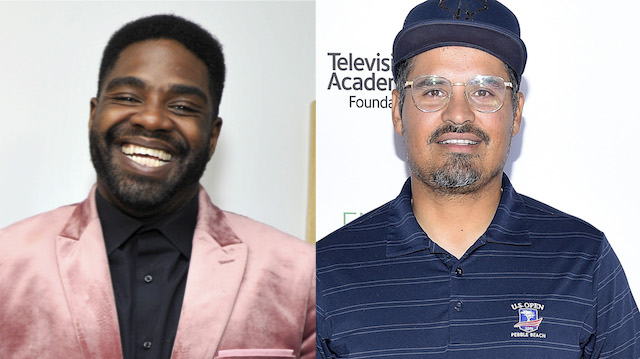 ( © John Sciulli/Getty Images for SoulPancake/Michael Tullberg/Getty Images)
Few evil henchmen have an entrance as funny as Pain and Panic had.
Now, odds are a live-action Hercules would make these CGI characters. They're creatures, after all. So, for these two, we need to consider what voices would best bring them to life.
It's hard not to jump straight to Ron Funches as Pain and Michael Peña as Panic. Funches has the comedic timing and inflection to make "I thought they look kind of dashing" even funnier.
And Peña has the speed-talking abilities to nail Panic's… panic.
It's a comedy duo we really need to see together.
Zeus: Dwayne Johnson
( © Paras Griffin/Getty Images for Oprah)
As the son of Zeus, Hercules inherited a lot – including his crazy strength. And Dwayne Johnson certainly fits the physical bill here.
But beyond having the physicality to play Zeus, Johnson also has that "chaotic dad" energy. It's not at all hard to imagine him cryptically telling his son what it takes to get back to Olympus without actually telling him anything helpful.
Johnson would have a whole lot of fun with that. Plus, he's also played a god before! Well, technically a demigod – but that counts, right?
As for the rest of the gods on Olympus, we'll leave that casting to the Disney Gods. This feels like a pretty good start, though.
Who would YOU cast in a live-action Hercules? Tweet us!