ICYMI: Tig Notaro Going Where No Stand-Up Has Gone Before!
Written by Kevin Donaldson. Published: April 14 2018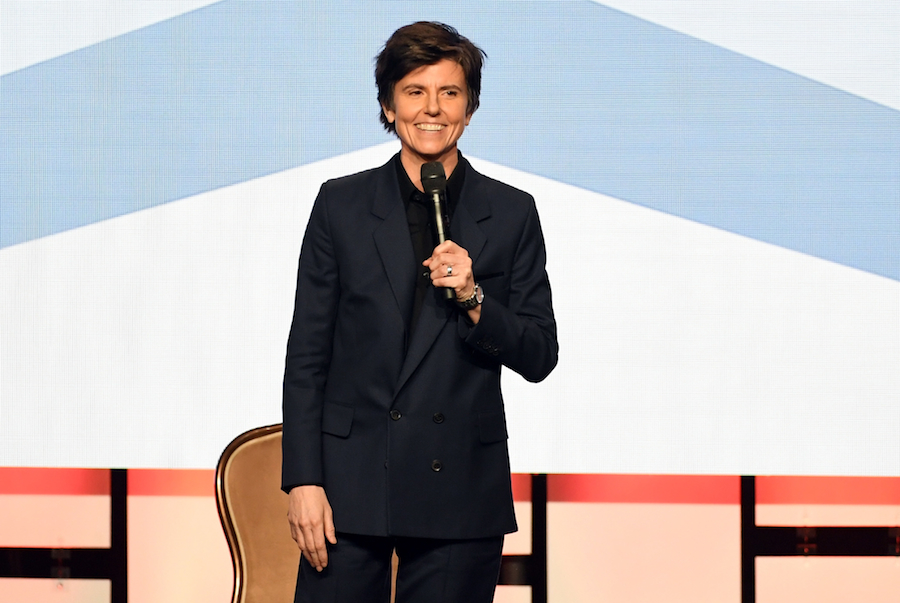 In case you can't tell what I'm talking about from that title, even though I think it's flawlessly obvious, comedian Tig Notarowill be guest-starring in the upcoming second season of "Star Trek: Discovery". You know, that show that defied all the odds I thought would surely be against it since it is only available for viewing on the CBS streaming service CBS All Access? But what does this mean?
What it could mean, despite not having confirmation from Notaro herself, is that perhaps she is actually one of the most unlikely "Star Trek" fans. Sure, from her former podcast Professor Blastoff, which showcased that Notaro has a pretty big interest in science, and Notaro has a relationship with nerd culture online entity Nerdist, so maybe it's not the biggest stretch in the world… but it still feels look an odd combo. Like if Jerry Seinfeldwas cast in Star Wars: Episode IX. Or if Ed Sheeran appeared on "Game of Thrones".
Anyway, despite the second season not having a premiere date quite yet, it seems like things are moving forward, as we even have some information on Notaro's guest-starring role. She will be playing Chief Engineer Denise Reno, which, for newer fans, is the same title that Simon Pegg has in the new films as Scotty, so she will most likely be operating the engines and transportation for the crew of the Discovery. Outside of that, we don't know much but there's a lot we don't know in general, like there hasn't been confirmed how many episodes Notaro will appear in. But an assumption from Notaro's lengthy past of guest-starring roles, and even her former Amazon show "One Mississippi" where she plays a version of herself, is that we can expect Notaro's character to mainly be if she was born in the future and worked on a spaceship, which actually sounds pretty fun to me!
(Image via Kevin Winter/Getty Images)
- Kevin Donaldson, YH Contributing Writer