ICYMI: 'Star Wars' Gets a New/Old Director, First Sneak Peek at 'Hellboy', & More!
Written by Kevin Donaldson. Published: September 16 2017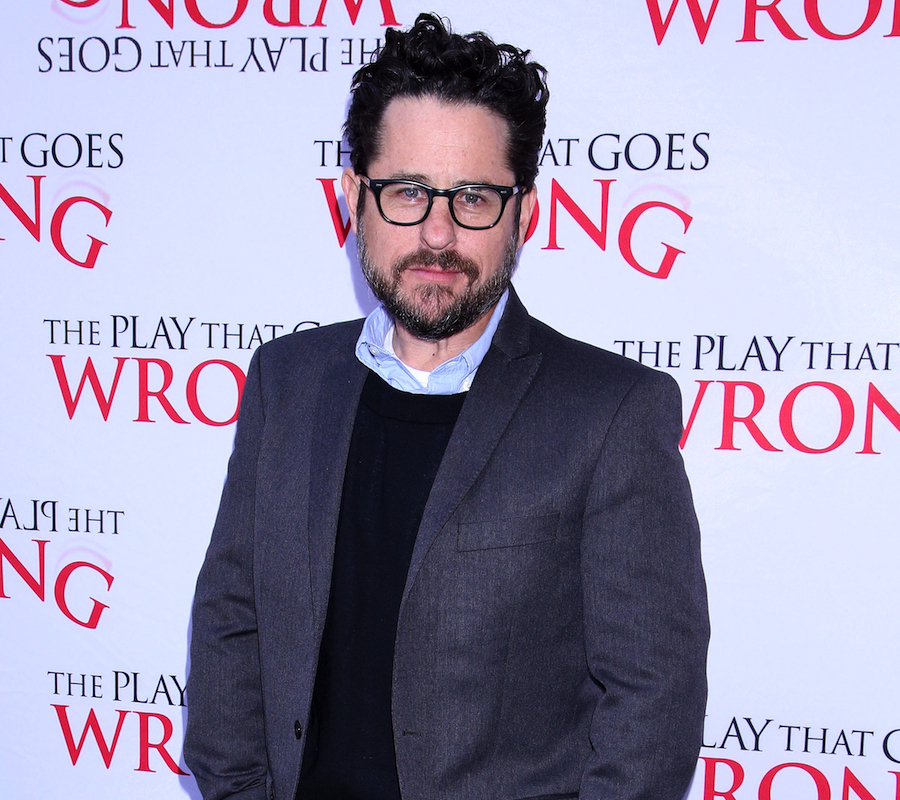 Welcome, Internet readers. Rejoice for this is your one-stop haven as you continue to surf the web for what the heck actually happened this week. Here's… In Case You Missed It!
J.J. Abrams Hitting Hyper Space Again
As reported last week, Star Wars Episode IX  directorColin Tervorrow left or was outright fired (choose your own answer) from his directing duties. Peril hit the web as fans were unsure of the saga's future. It has been confirmed thatThe Force Awakens director J.J. Abramswas offered the job and he accepted!
While The Force Awakens received universal acclaim and revived the series, it definitely still had rehashing issues, as it mirroredA New Hope pretty extensively. Abrams and company acknowledged this and said going forward everything will be it's own. I mean, it was a franchise that needed to get back into the swing of things, so why not do a repilot for fans to get back into it?
Episode IX, still titleless (#ThanksTrevorrow), has subsequently had its release date pushed back from May 2019 to December 2019, which I am more than happy about. Last week I wrote about how I wouldn't mind if they gave the new director 3-4 years of a push back release date to get this right, but since J.J. has been involved from the start, I can forgive them only pushing it back 6 months. It also keeps with the whole a-new-Star-Wars-every-Christmas-season trend they've got going on so far.
Frozen 2 Trailer
Nope. It's not Frozen 2, but a trailer for a newFrozen-related project was released this week. It'll be a short film entitled "Olaf's Frozen Adventure" that will have all the original cast back, but seems to mainly focus on Olaf the Snowman figuring out what Christmas traditions there are in an attempt to give the royal adult orphans Elsa and Anna the Christmas they never had. Apparently dead parents means your Christmas's are that much more dark and traditionless than having divorced parents. But don't let me bum you out (bah humbug!), check out this trailer:
I won't lie, I feel like I saw the whole thing with the trailer, but clocking in at 21 minutes, it'll make "Olaf's Frozen Adventure" longer than most short films out there, especially the ones Disney has been known to show before their own and Pixar films. It will be on November 22 just before screenings of Coco, which also released a full length trailer this week that finally showed me that the child protagonist isn't dead but is instead only half-alive. I'm seeing the glass as half-full instead of half-dead!
Hellboy Wisens Up
Whitewashing is a big thing the public wants the entertainment industry to crackdown on. A while ago, white actor Ed Skreinleft the reboot of Hellboy after he discovered the source material and found out his character Ben Daimio is not only a Japanese-American but that his Japanese heritage heavily influences him. Not wanting to get into any backlash like Scarlett Johansson received for Ghost in the Shell,Tilda Swinton for Doctor Strange, or the entire casts of Aloha and Death Note, Skrein backed out and the role has finally been filled by Daniel Dae Kim.
It should be noted, however, that Dae Kim is of Korean decent, but it's still a step in the right direction, and it'll add to a good year for him. Recently, Dae Kim left his long stint on "Hawaii Five-0" after he and co-star Grace Park had a highly publicized pay dispute with the show. Since then, Dae Kim has stepped into producing and developing the upcoming American remake of a South Korean drama called "The Good Doctor", starringFreddie Highmore with "House" creatorDavid Shore.
In otherHellboy news, the first photo of new star David Harbour in full Hellboy gear was released, and I gotta admit... I'm #shook.
New Netflix Trailer
While "Stranger Things" may get the Superbowl commercial treatment close to a year before its new season premieres, Netflix has been known to drop trailers for new and existing shows out of nowhere. Netflix's latest coming-of-age animated comedy "Big Mouth" is no different. This show has Nick Kroll andJohn Mulaney tackling that awkward time in all of our lives: puberty.
While we can't show the trailer here as it's pretty NSFW we can link it for your viewing pleasure. I don't want to give away anything else since you have to see this to believe it. Be sure to check "Big Mouth" out when it drops on Netflix on September 29!
Amazon Is Getting Scary
Don't worry, your Prime membership and Whole Foods discounts are still intact. This is all about how Amazon has a new horror anthology coming out aimed to spook you!
Being heralded as an adult version of "Are You Afraid of the Dark", Amazon's new show "Lore" (based on a podcast I am not familiar with) is sure to bring the scares with a different story each episode. What will set it apart from another show like it today in "Black Mirror" is that "Lore" will focus on a more horror end rather than the science-fiction/technology-is-bad angle "Black Mirror" embraces.
According to what I can find, the show and podcast focus on true stories, but since they're only based on truth, it means exaggerations will likely occur, but that's what good storytelling is after all. This could be a good answer from Amazon to Netflix's "Black Mirror" but only time will tell if it ends up being better or simply a completely different show. Find out and get scared in time for Halloween on October 13 when "Lore" premires! (That's Friday the 13th btw!)
(Image via Joseph Marzullo/WENN)
- Kevin Donaldson, YH Contributing Writer