ICYMI: Margot Robbie's Tank Girl Reboot is Officially Happening!
09-21-2019 by D.J. Rivera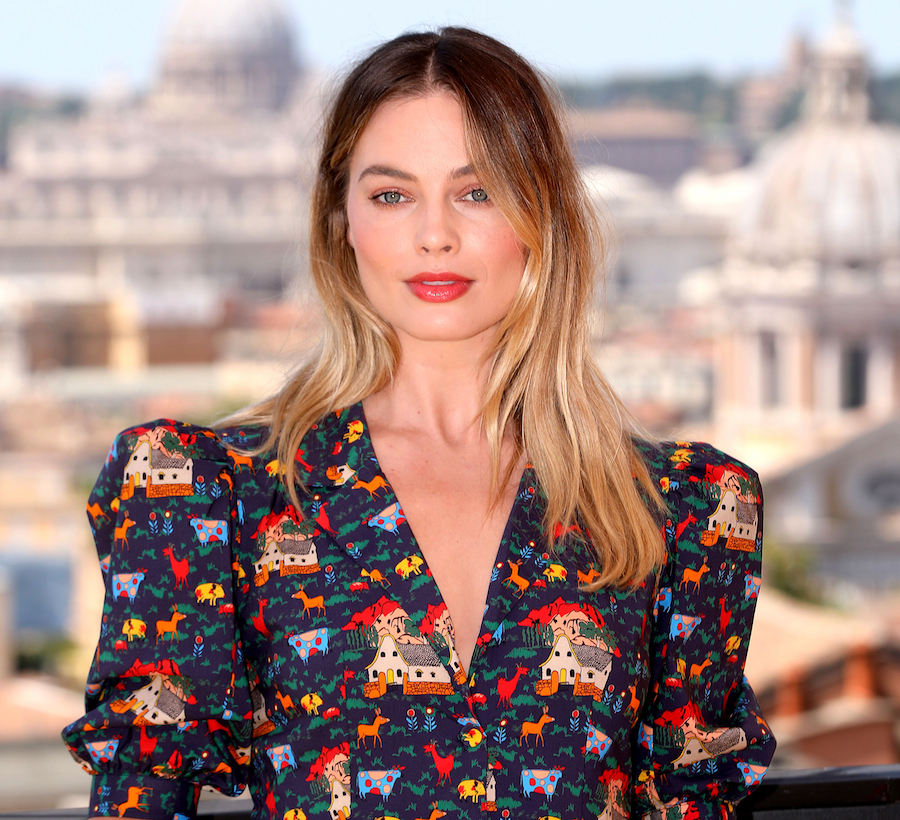 ( © Franco Origlia/Getty Images)  
From popular comic book characters to iconic historical figures, Margot Robbie is quickly becoming the queen of cinema. The empress of the big screen is a powerhouse in front of the camera and behind the scenes. Backed by her production company, LuckyChap Entertainment, Robbie has been making a name for herself as one of the game's most talked-about budding producers. So far, her credits in the producer's chair are quite impressive, with such titles as I, Tonya, Dreamland, Terminal, and the upcoming Michelle Williams thriller Promising Young Women. She is also helming a forthcoming TV show based on the popular Ameri-Scares novel series written by Elizabeth Massie. And now it seems she has her sights set on another comic book-based property to bring to life. Margot Robbie's Tank Girl reboot is officially in development, has a director attached and may star the talented actress once a script is completed. 
Just heard that Margot Robbie's company have optioned rights from MGM to make a new Tank Girl movie - now several months into development. We haven't been contacted by any of the parties involved with the project, so not sure if there will be any input from the original creators. pic.twitter.com/7RxbV4qLFt

— Alan Martin (@AlienMartian23) September 9, 2019
For those that do not remember, Tank Girl was created in 1988 by Alan Martin and Jamie Hewlett. The story centers on a rebellious tank operator who travels around a post-apocalyptic wasteland doing different jobs to survive as well as getting in the occasional scrape here and there. Tank Girl is known for her signature style. She is armed to the teeth with all sorts of weaponry, sporting a half-shaved head while rocking a bikini, making her a force to be reckoned with in a world with no laws. The character was given the movie treatment once before in 1995 starring Lori Petty as the titular character. It was directed by Rachal Talalay and has since become a cult classic.
From what we've seen with films like Mad Max: Fury Road, there is a lot that can be done with this property. But the question is, who will be the next Tank Girl? This difficult task shouldn't just be given to any actress. It's been established that Robbie knows what she is doing behind the camera. So, if she does go on to star in the rebooted Tank Girl film, that puts its chances at success very high. The Oscar-nominated actress proves this several times over with her brilliant performance as Sharon Tate in the ninth film by Quentin Tarantino titled Once Upon a Time... in Hollywood. To add to this claim, next she'll be starring in the Fox News drama BombShell. She'll also be suiting up as Harley Quinn once again for both the Birds of Prey movie and the James Gunn-led Suicide Squad sequel. The fact of the matter is, Robbie producing this deal is one thing, but if she stars in the film, it's hard not to see this motion picture coming out around the same level as Joaquin Phoenix's Joker.
We know Robbie is set to produce and possibly star in the adaptation of the popular comic, but who will sit in the director's chair for this ambitious second attempt? Robbie will be re-teaming with Dreamland helmer Miles Joris-Peyrafitte, who has now been tapped as a director for the Tank Girl reboot. Sources say the film could very well find the infamous Tank Girl teaming with an outlaw called Jet Girl. These two will join a group of rebels to rise up and destroy an evil government that has taken control of the water supply. This punk-heavy concept also has mutated kangaroos and plenty of crazy adventures to draw from in the source material. With that being the case, Joris-Peyrafitte and Robbie have a lot to work with in bringing Tank Girl to the big screen, and if things all fall into place, audiences everywhere are in for one epic adventure.